We looked at 136 janitorial cleaners serving Minneapolis and picked the top 13.
After reading this article, you will know who are the best office, carpet, restaurant, and window cleaners in Minneapolis, Minnesota.
Let's get started.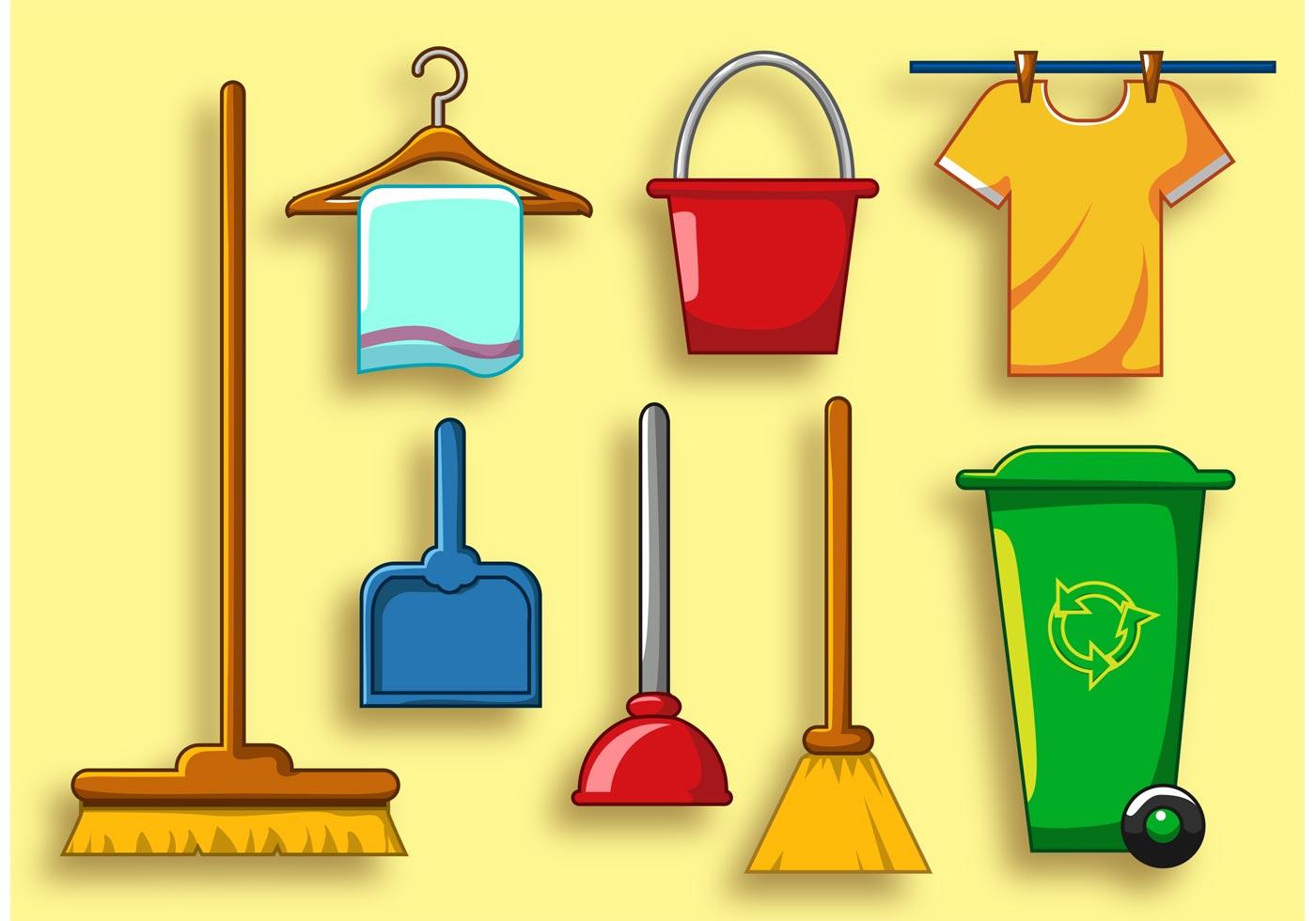 Office Cleaners
First, let's start off with Onedesk which is an online platform that makes booking commercial cleaning services a breeze.
They save you time and money and make it super simple to request commercial cleaning services, communicate with your cleaners, and much more.
Even though they are a new platform, they already have many services and cleaners ready to help you. To get in touch with them, send a message over to hello@getonedesk.com or call 650-425-6137.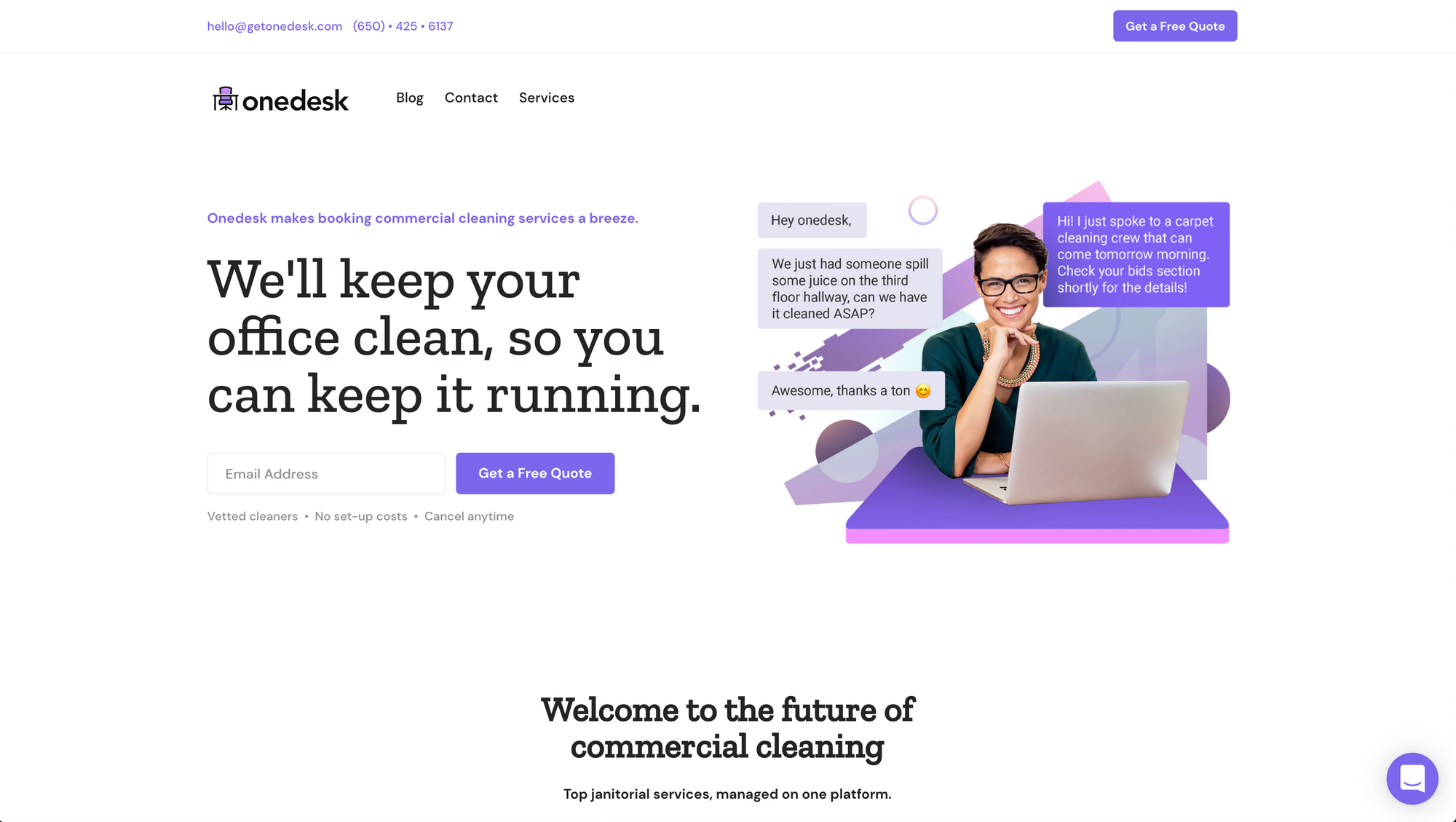 ---
Next, we have Above The Clouds Cleaning Inc. They are committed to delivering all types of cleaning services that customers want and need.
From office cleaning, to carpet cleaning, they can help you stay organized and clean.
Their trained and professional building cleaners will get the job done in no time. To learn more, call 952-232-1932. Not only do they offer cleaning services in Minneapolis, but also Eagan, St. Louis, Golden Valley, Minnetonka, and much more.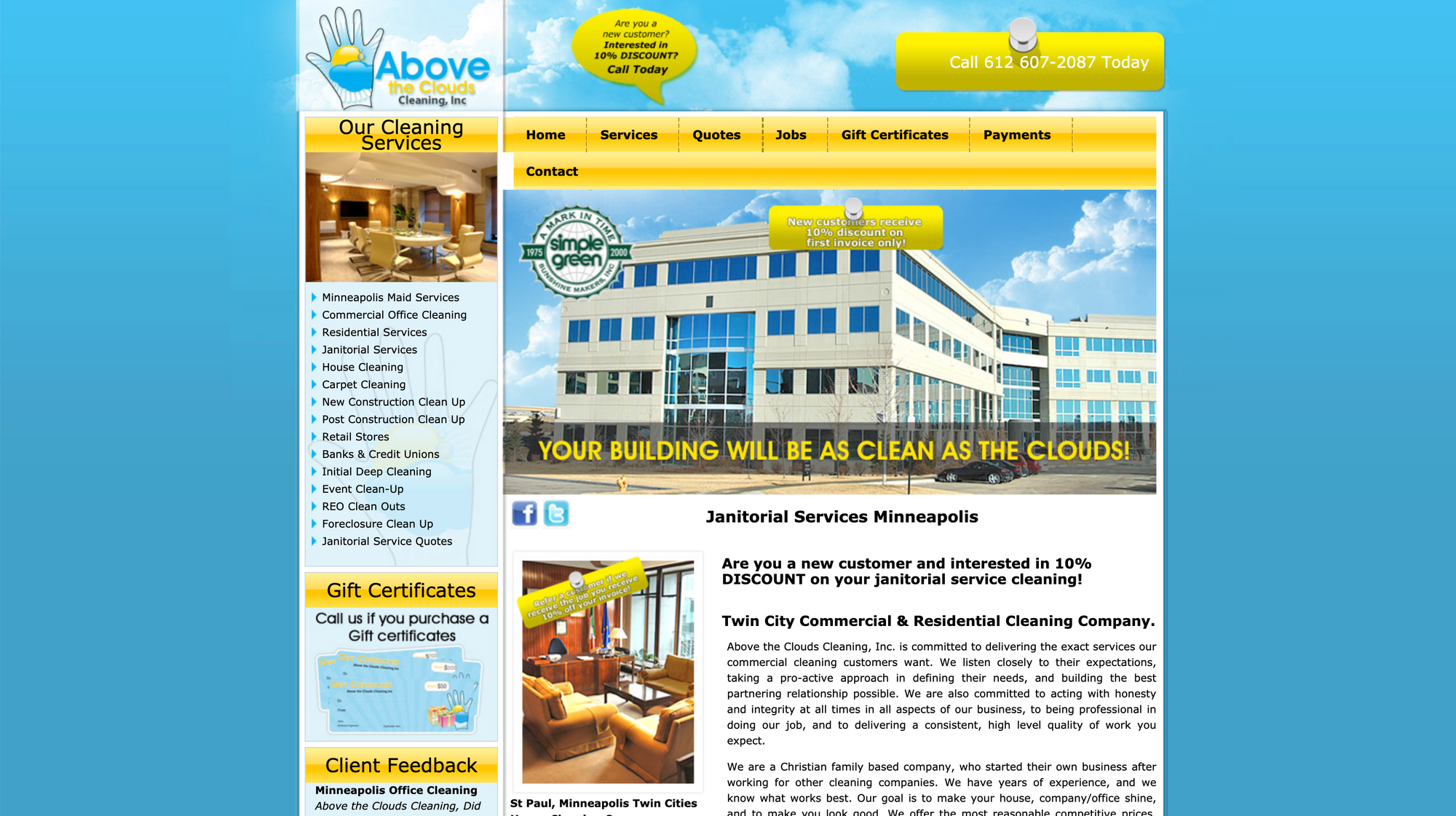 ---
Cities Cleaning is a family business that offers a variety of cleaning services such as power washing, office cleaning, and home cleaning.
They are fully insured and bonded, their staff is properly trained, and their cleaning solutions save you money.
They have a mission to help make your life easier with their cleaning services. If you have any questions, give them a call at 612-964-0954 so they can answer them, or email them.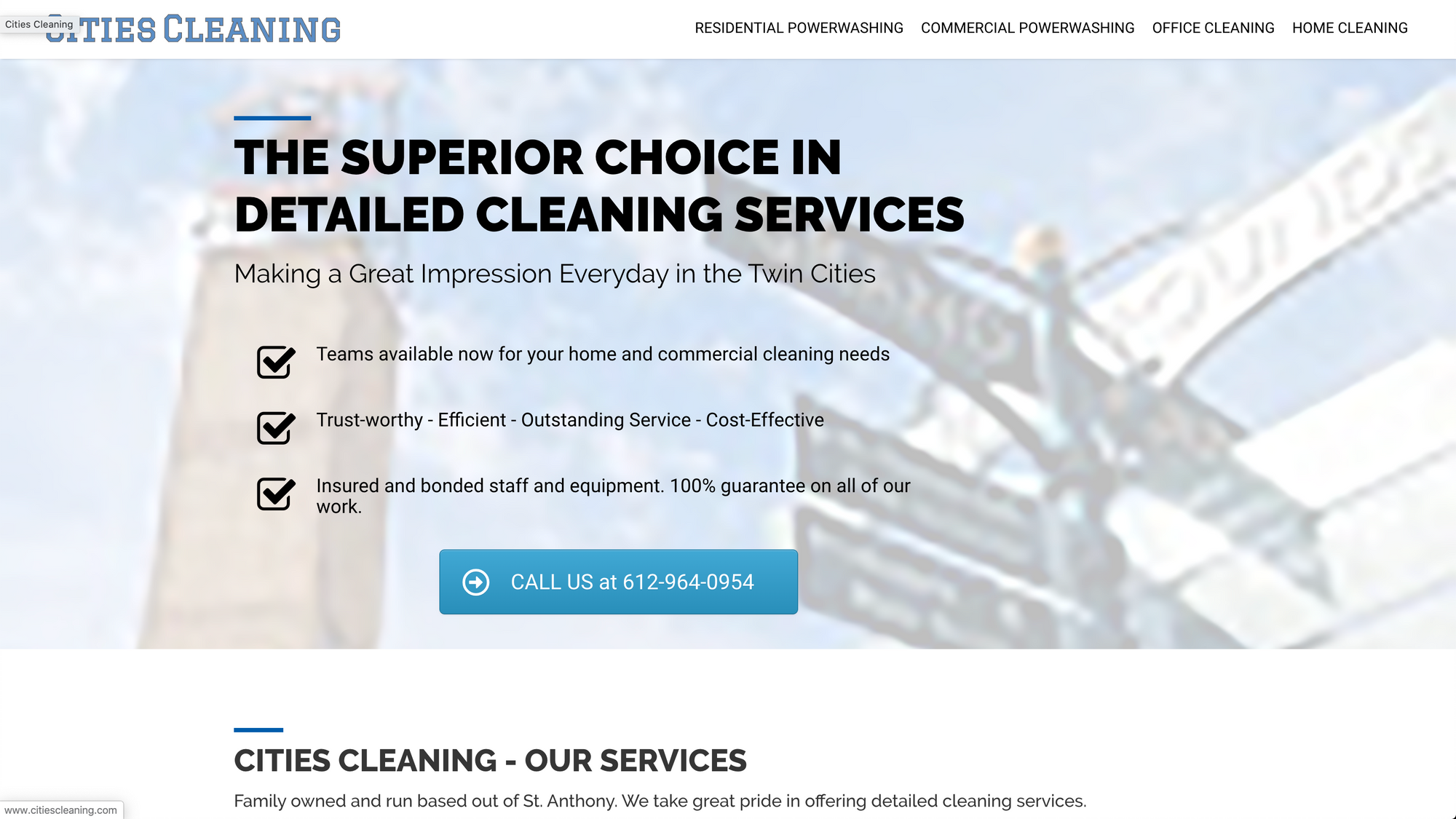 ---
Finally, we have Perfection Plus Inc. who are dedicated to meeting all the expectations of their clients, so that their reputation shines just as much as the areas they clean.
They are open Monday - Friday 8AM to 5pm and are available 24/7 for emergency services.
Being licensed, bonded, and insured, they will take care of the daunting task of cleaning a home or business. For more information, call 952-220-1961 or send them an email. Now, let's move on to the best home cleaners...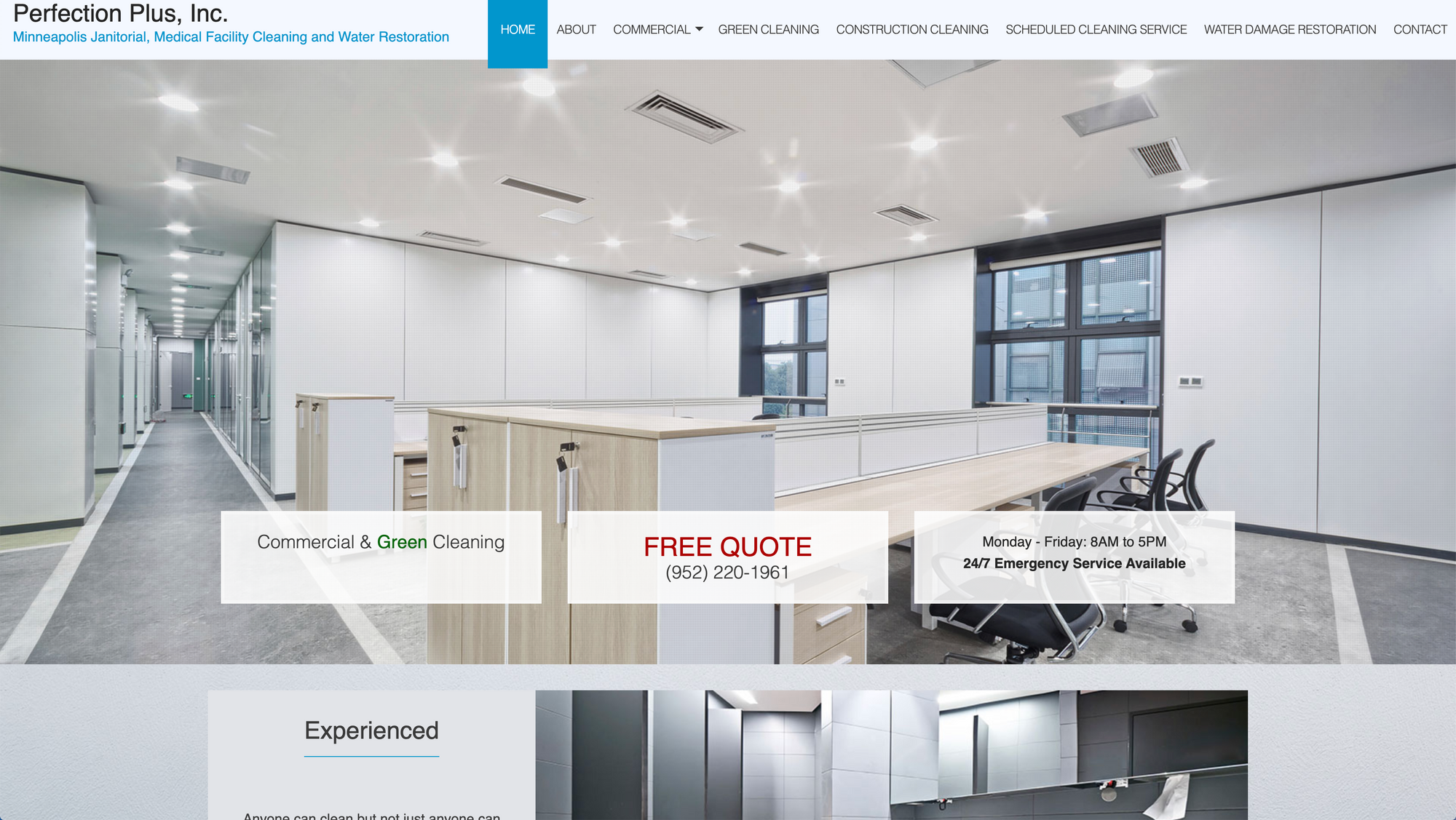 ---
Carpet Cleaners
Opened 24/7, the Common Good Cleaning Company has been committed to the delivery of cleaning services for facilities and clients.
They value clients, customers, students, and workers because they all deserve a clean facility in which to shop, study, work, and live life.
They offer full-scale janitorial services for your workplace which includes carpet cleaning. If you want to learn more, call 612-548-4184 or send a message.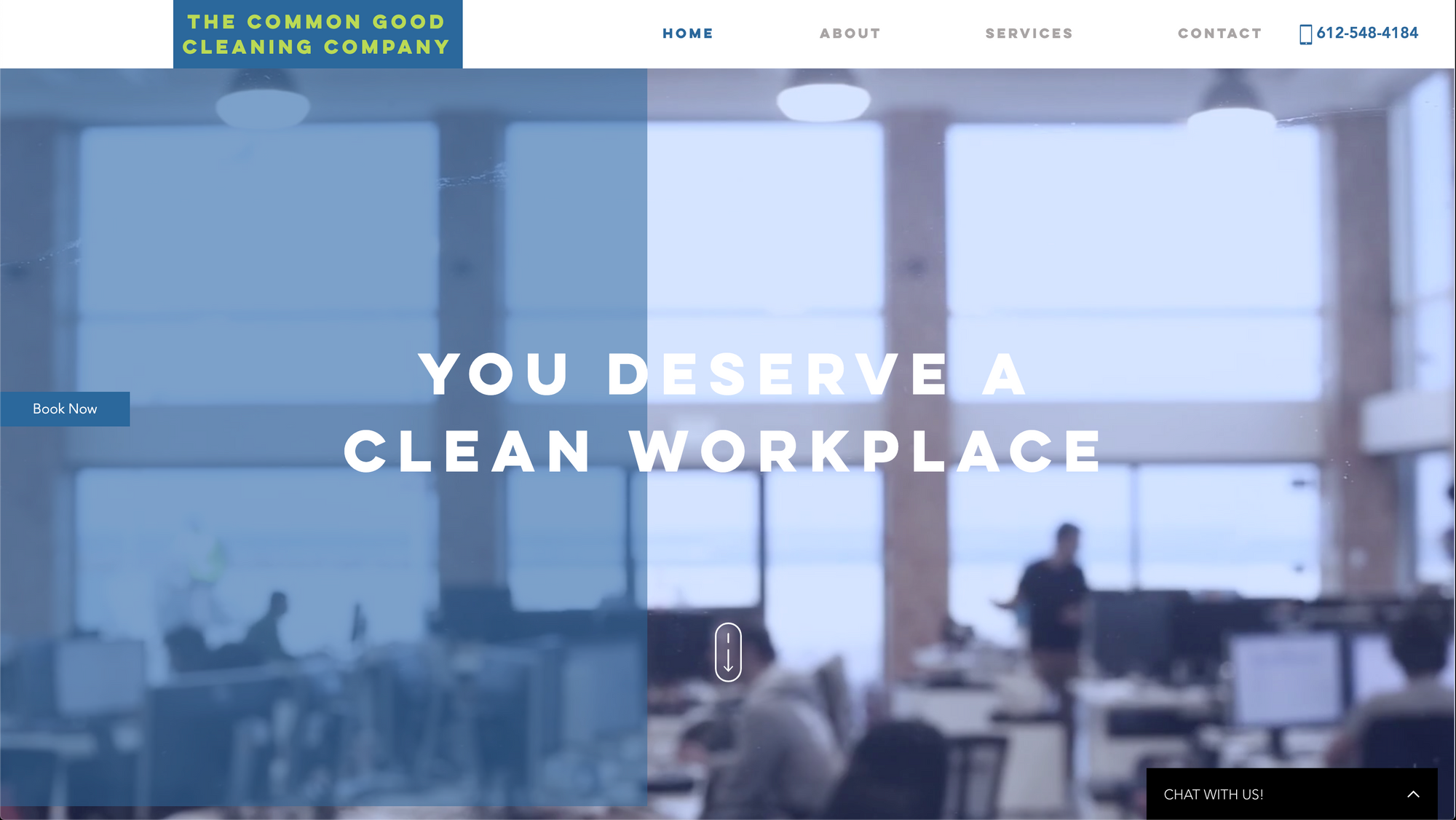 ---
Next, we have Stand Out Carpet Cleaning is a small family-owned company which is proud to offer a full range of quality cleaning services for the Twin Cities metro area.
Their services include carpet, rug, and upholstery cleaning. They are based on strong ethics by providing honest services with quality results. For a free estimate, call 612-598-5068 or email them.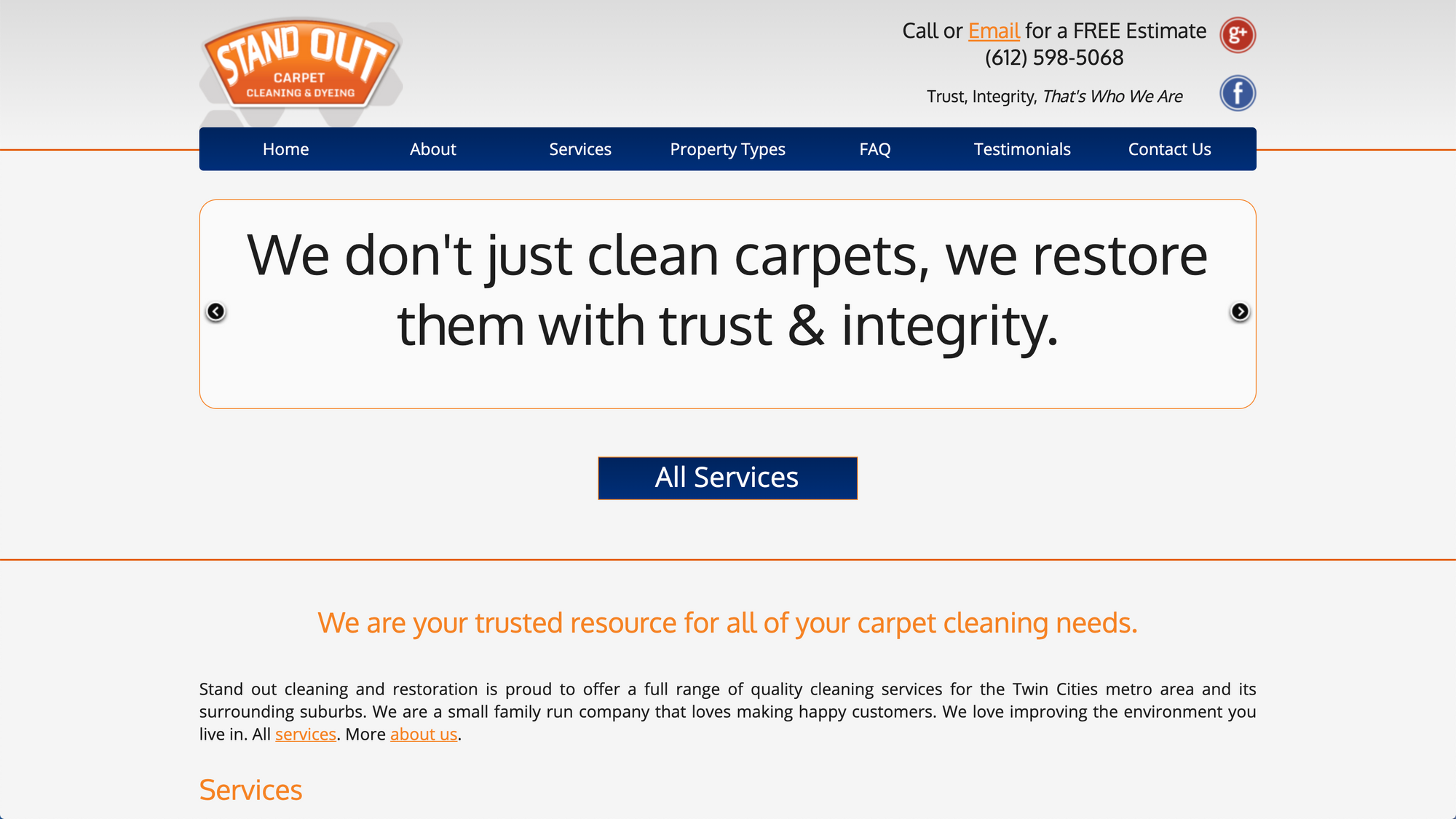 ---
Last but not least is We Fix Carpet Repair. They offer a large variety of carpet cleaning and repair services such as pet damage repair, carpet to tile transition, carpet cleaning, and more.
When working with them, they extend the life of your carpet, offer a free carpet spotter for life, and are fast and reliable every time.
They offer both carpet cleaning and carpet repair and only hire the best cleaners. To contact them, call 952-260-4552 or send them an email. Now, moving on to the best furniture cleaners...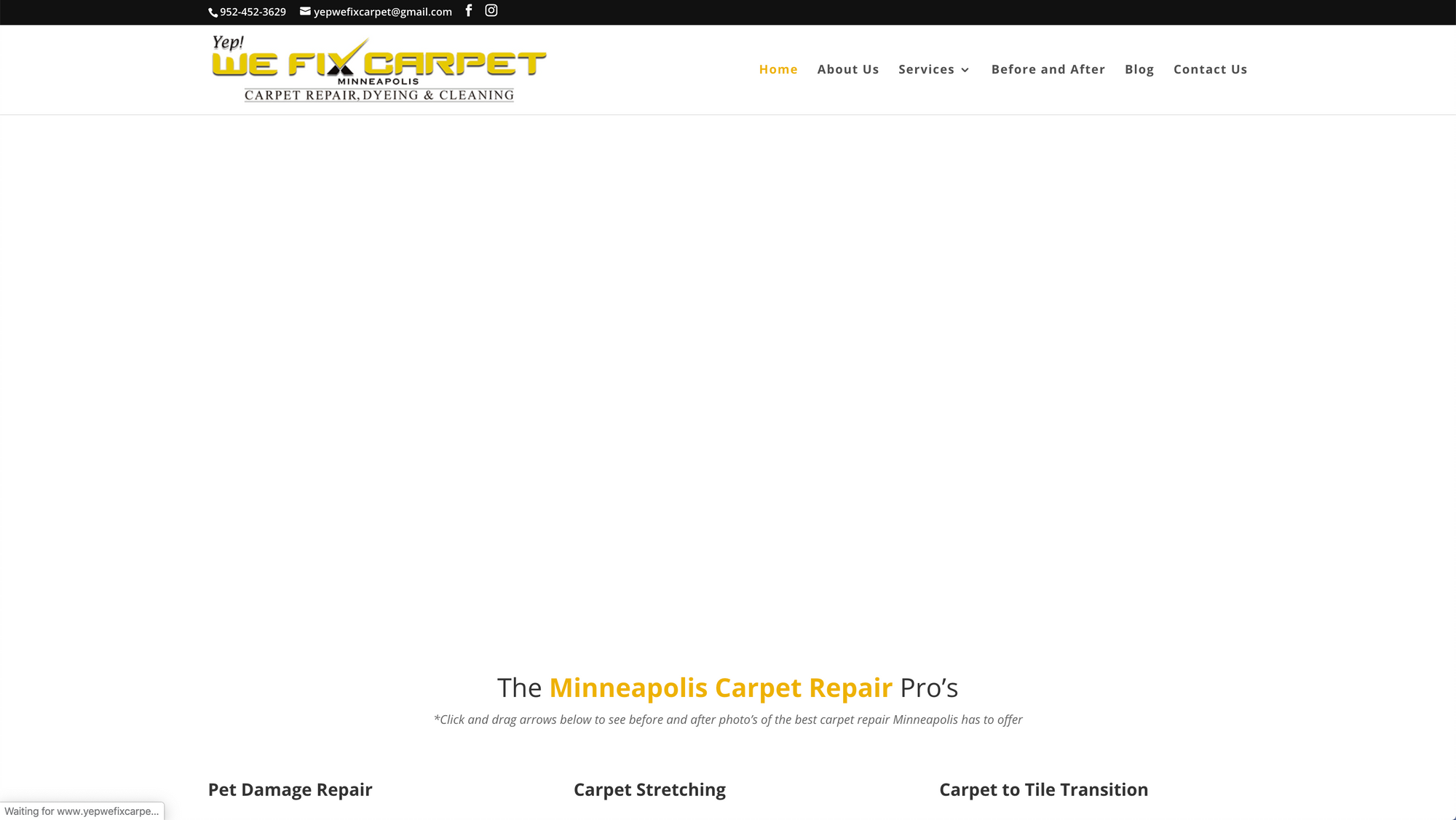 ---
Restaurant Cleaners
Master Cleaning Service understands how to clean restaurants so customers fully enjoy the experience.
With professional cleaners, they will clean all parts of your restaurant so you can focus on what is important(making your customers happy).
They are dedicated to keeping the entire place clean and sanitary, and will help your restaurant make customers happy and welcomed. To hire them, call 763-317-8607.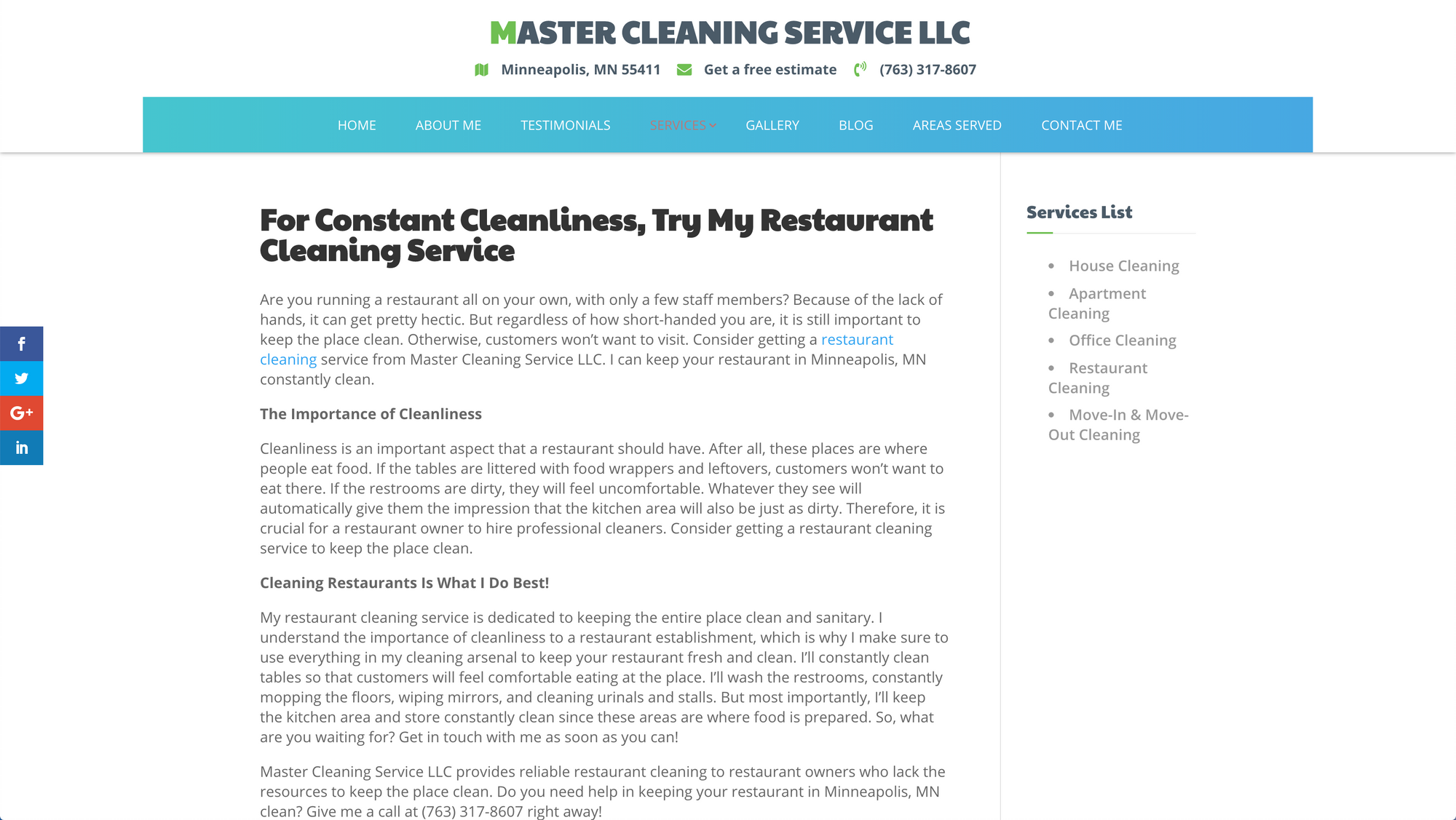 ---
Next, we have Nationwide Commercial Cleaning, a cleaning service ready to make your work place a better place.
They understand how to transform your restaurant from being dirty and unorganized to spotless and organized. Their services include hotel lobby, bar, kitchen, and bathroom cleaning.
Operating in over 40 states across America, they understand how to help you gain productivity and a peace of mind. So, to get your restaurant cleaned and your mind cleared, call 612-787-7580 or send them a message.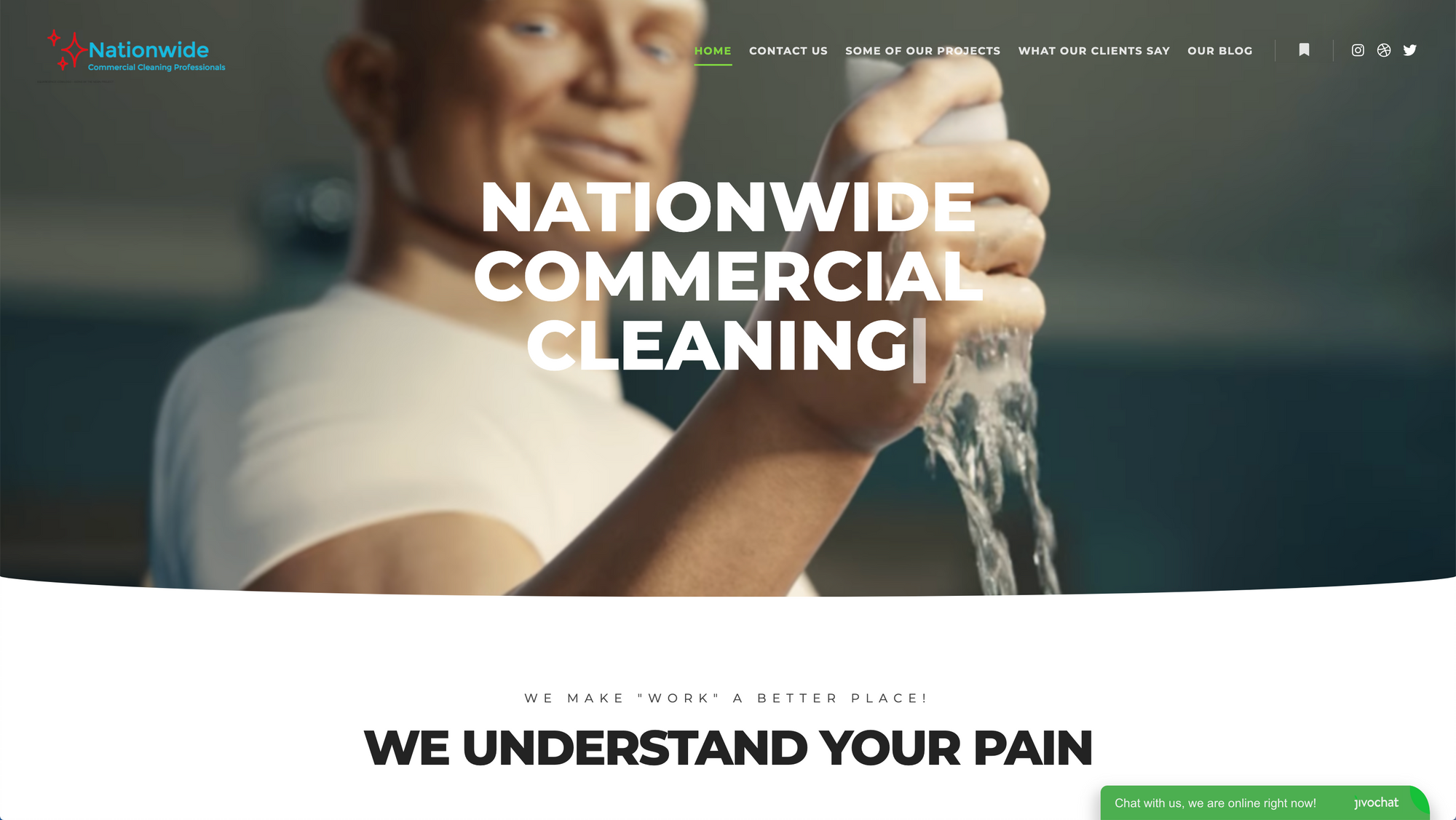 ---
Finally, Alpine Diversified Services is a family-owned and operated business that has been cleaning for over 30 years. Their first priority is customer satisfaction which is why you should give them a try.
Also, their services include kitchen appliance, walls, ceilings, floor, and bar cleaning. You can reach out to them by calling 763-497-4186 or drop them a line. Let's finish off this list with the best window cleaners...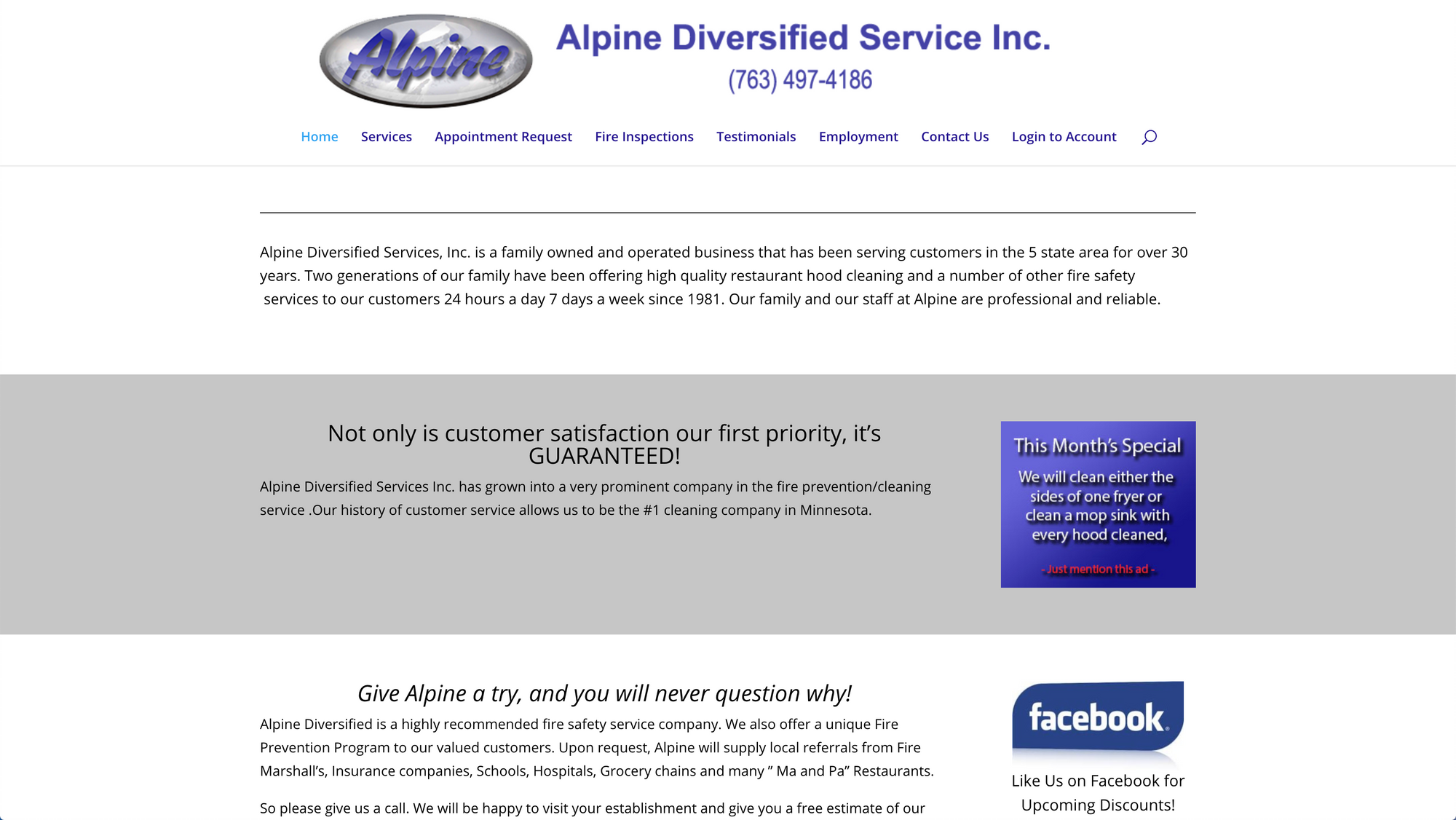 ---
Window Cleaners
First, Clean & Clear is a residential and commercial exterior cleaning company. They have many services such as window, roof, and gutter cleaning.
Being a family-owned business, they are dedicated to your satisfaction and provide services in Minneapolis.
Clean & Clear is fully insured and takes pride to make sure you have the best cleaners working on your property. If that sounds interesting, call 612-254-8777 to get started or learn more.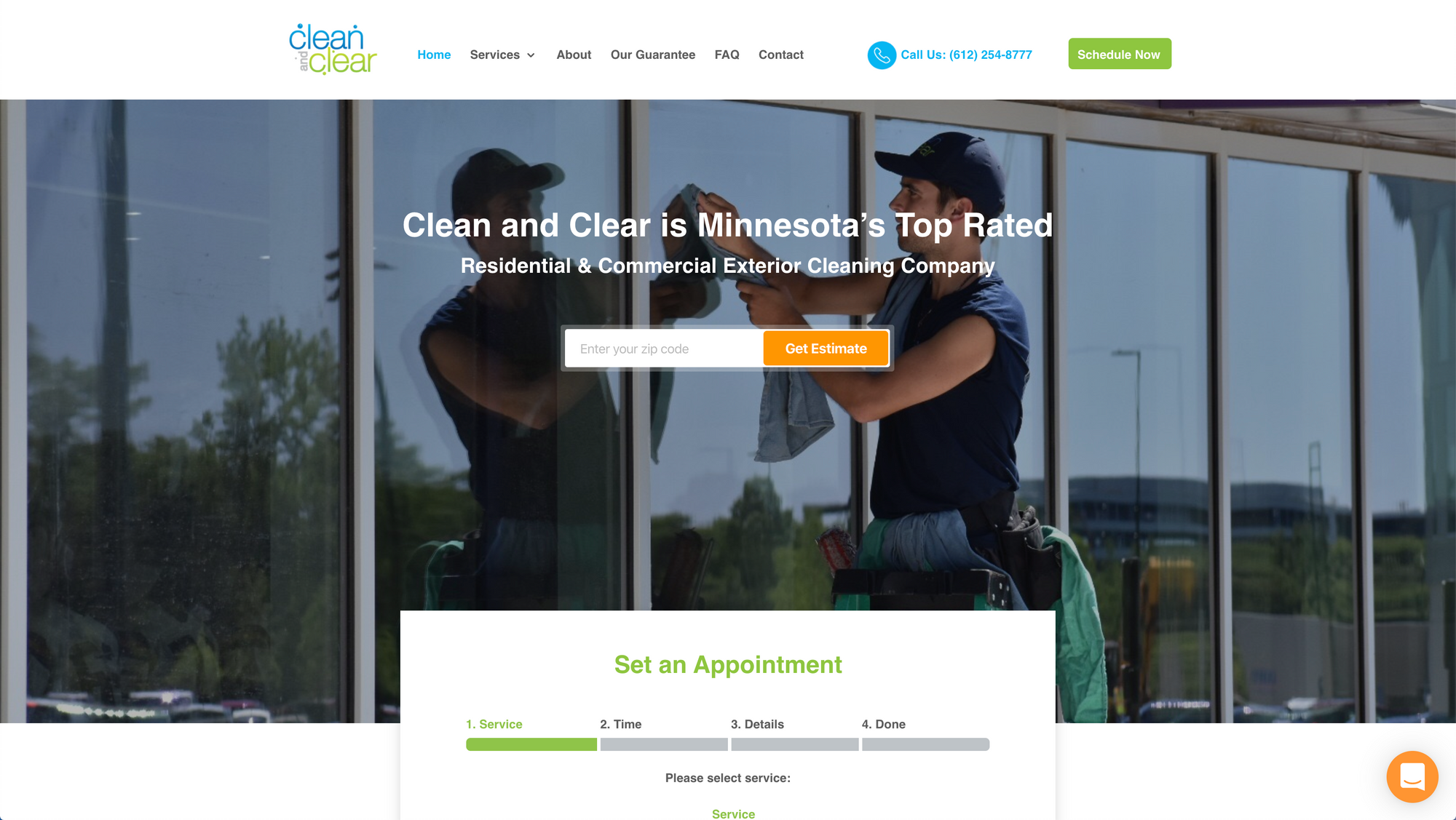 ---
Next, Wayne's Window Washing can surely help your windows transform from being dirty to spotless.
Specializing in residential window cleaning, Wayne cleans windows so you don't have to spend all day climbing ladders and possibly getting hurt.
He will save you time and money and understands how to clean efficiently and properly. So, give him a call at 763-221-3888 and he will clean all of your windows in no time.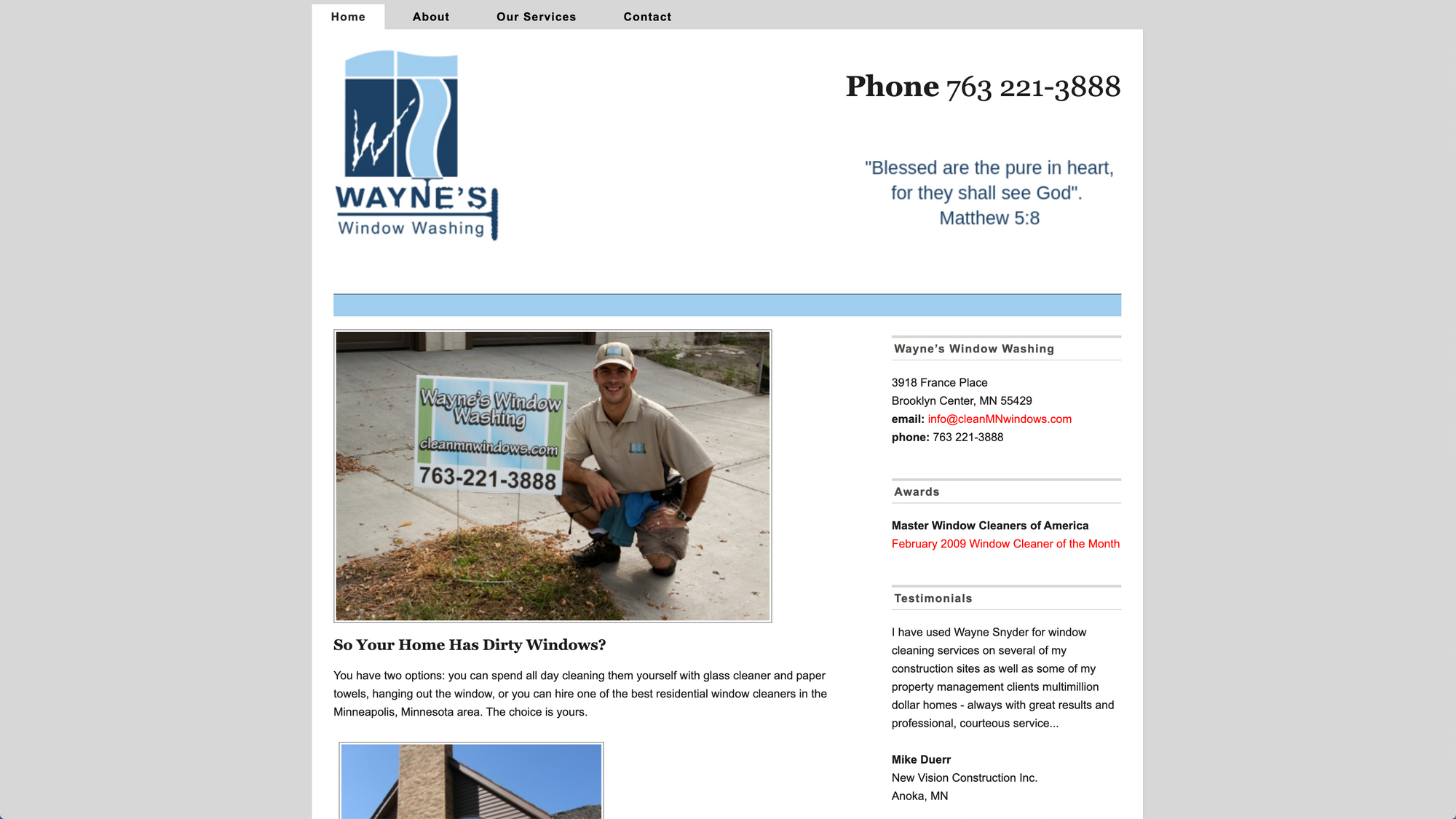 ---
Finally, Excel Window Cleaning & Home Services knows that you have dirty windows, which is why they take pride in cleaning. From sun-rooms, showrooms, to skylights, they clean it all.
They do not settle for "good enough" while cleaning glass, frames, and sills.
Their professional staff will give you an onsite estimate that is fair. Their services include pressure washing and gutter cleaning. Call 952-226-3925 or message 'em to learn more.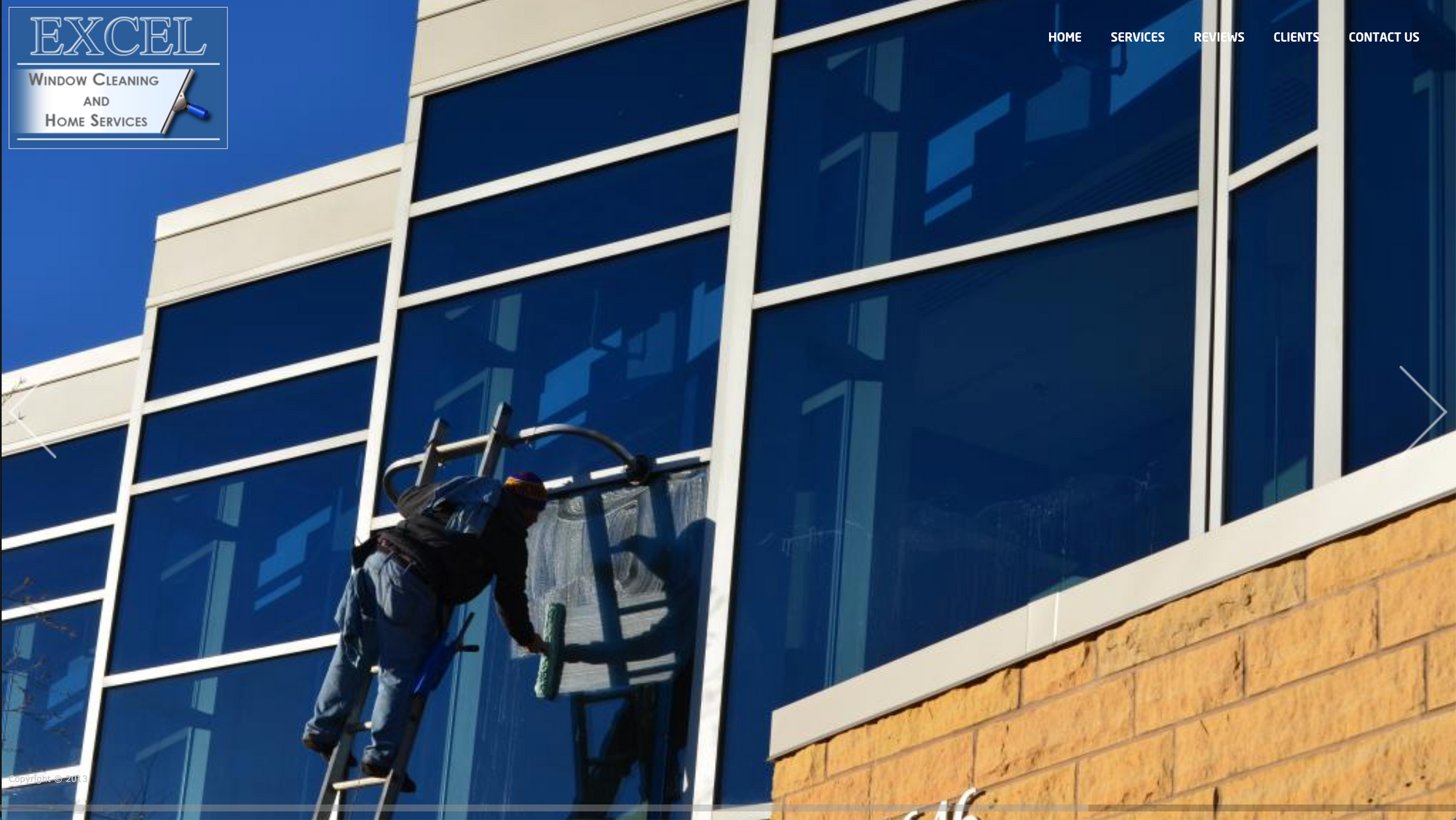 ---
Conclusion
Thank you so much for reading! Which cleaning service will you choose? Let me know by sending me a quick message.
If you want to hire commercial cleaners without the stress and hassle of calling them yourself, go to getonedesk.com and they will solve that problem and make your life easier.
Share this article with your friends so they stay clean.