We looked at 132 janitorial cleaners serving Los Angeles and picked the top 15.
After reading this article, you will know who the best office, carpet, restaurant, and window cleaners are in Los Angeles, California.
Let's get started.
Office Cleaners
Clean Pros Los Angeles is the perfect solution to the hassle of handling the regular cleaning of your business.
They provide quality cleaning at an affordable rate. If you are looking for quality janitorial cleaning services in Los Angeles, California, then they are a great option for you.
They are equipped to clean your entire office, take out the trash, mop the floors, and more. On top of that, changing light bulbs and fixing doorknobs will be handled by Clean Pros Los Angeles.
Some of their services include carpet, furniture, and tile cleaning. So, if you want to learn more, or get in touch with Clean Pros Los Angeles, call 310-693-5799.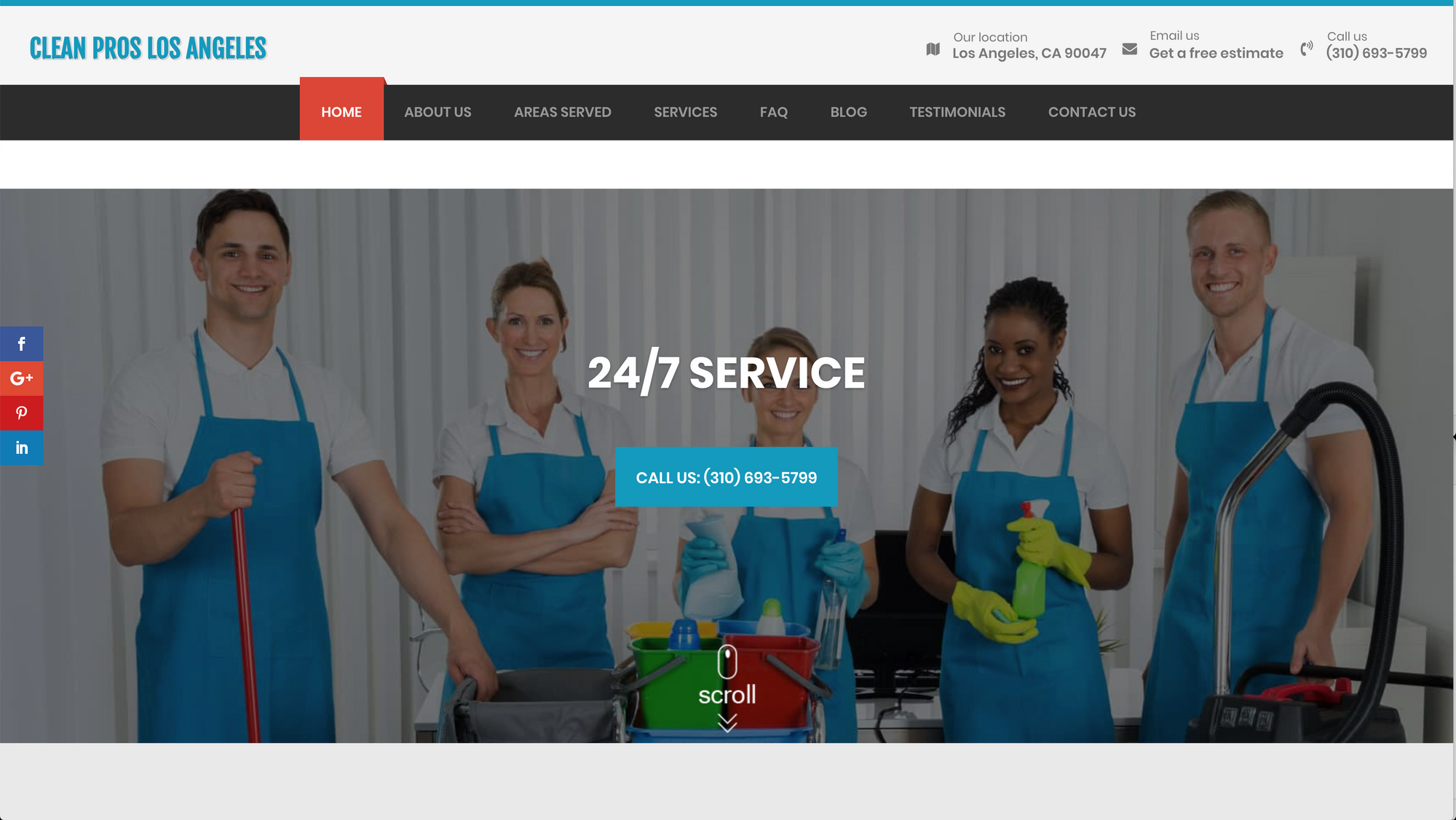 ---
Next, we have Maid Serve, an office cleaning service that makes your office sparkling clean and germ free. For over 20 years, they have made offices clean and shiny so people can focus on their work.
They know that a common thing that makes your company unproductive is illness. This is why they make sure to clean your office so the environment is left germ free.
Being dedicated to serving your cleaning needs, they will get the job done. They will make sure your restrooms are kept in pristine condition.
On top of that, your lobby or waiting room will be cleaned until it is spotless. So, if that sounds interesting, call 323-723-2385 today to get started with Maid Serve.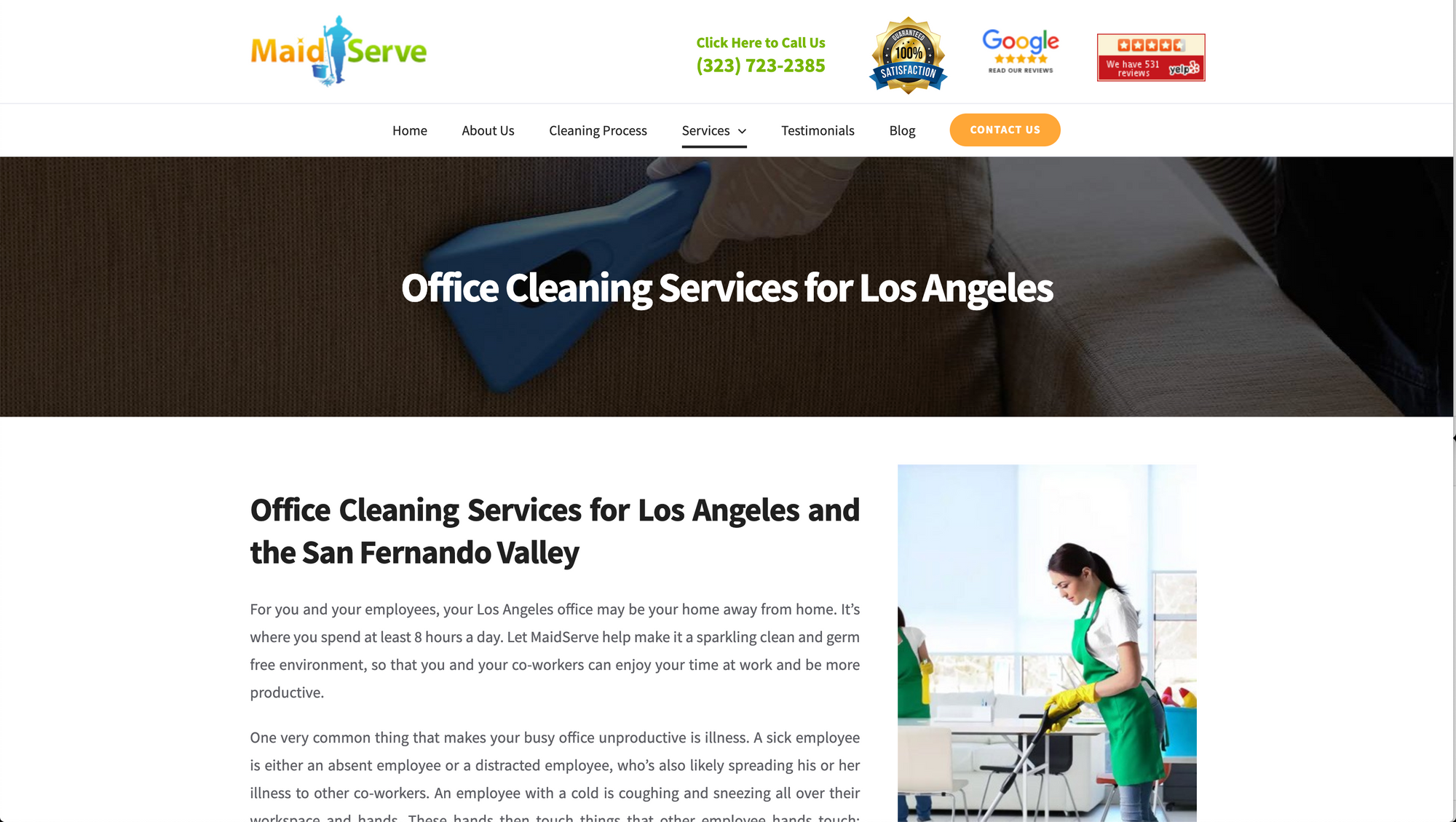 ---
Last but not least, Los Angeles Janitorial Services, a janitorial and office cleaning service based in Los Angeles. They are focused on your health, safety, comfort, and productivity.
They know that you will function and work better in a clean environment. You can depend on them for all of your sanitation and cleaning needs being met.
Their services include bank, window, construction, gym, school cleaning, and much more.
To learn more or to get in touch, call 323-264-7800 or send 'em a message.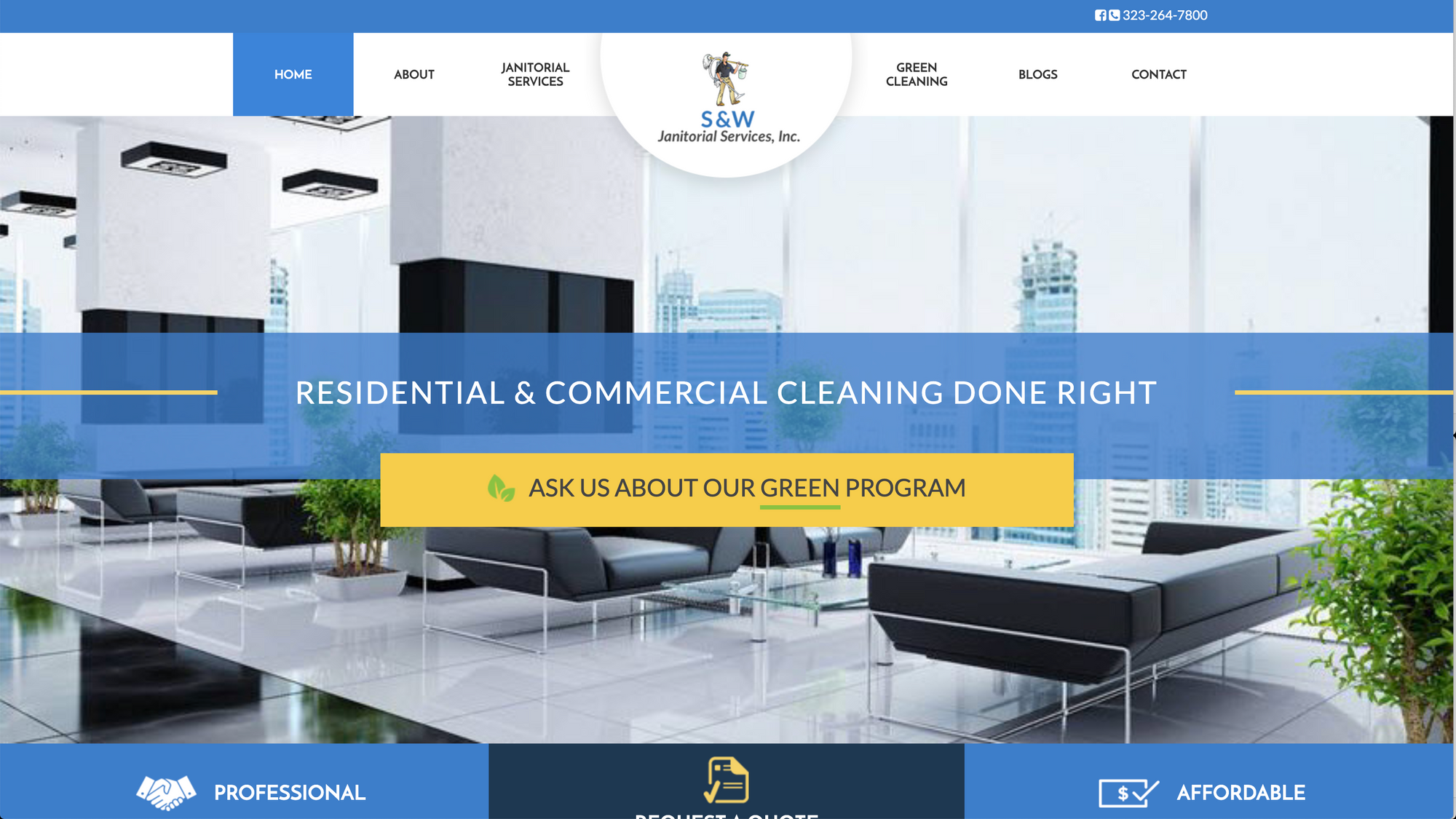 ---
Furniture Cleaners
First, we have Quality Carpet Cleaning, a high quality cleaning service at affordable prices. They have a 30-day no-hassle guarantee and same-day service availability.
They use environmentally friendly products and arrive on time, every time.
Their services include carpet, tile, furniture, rug, drapery cleaning, and more.
So, give them a call today at 800-675-7768 to get started.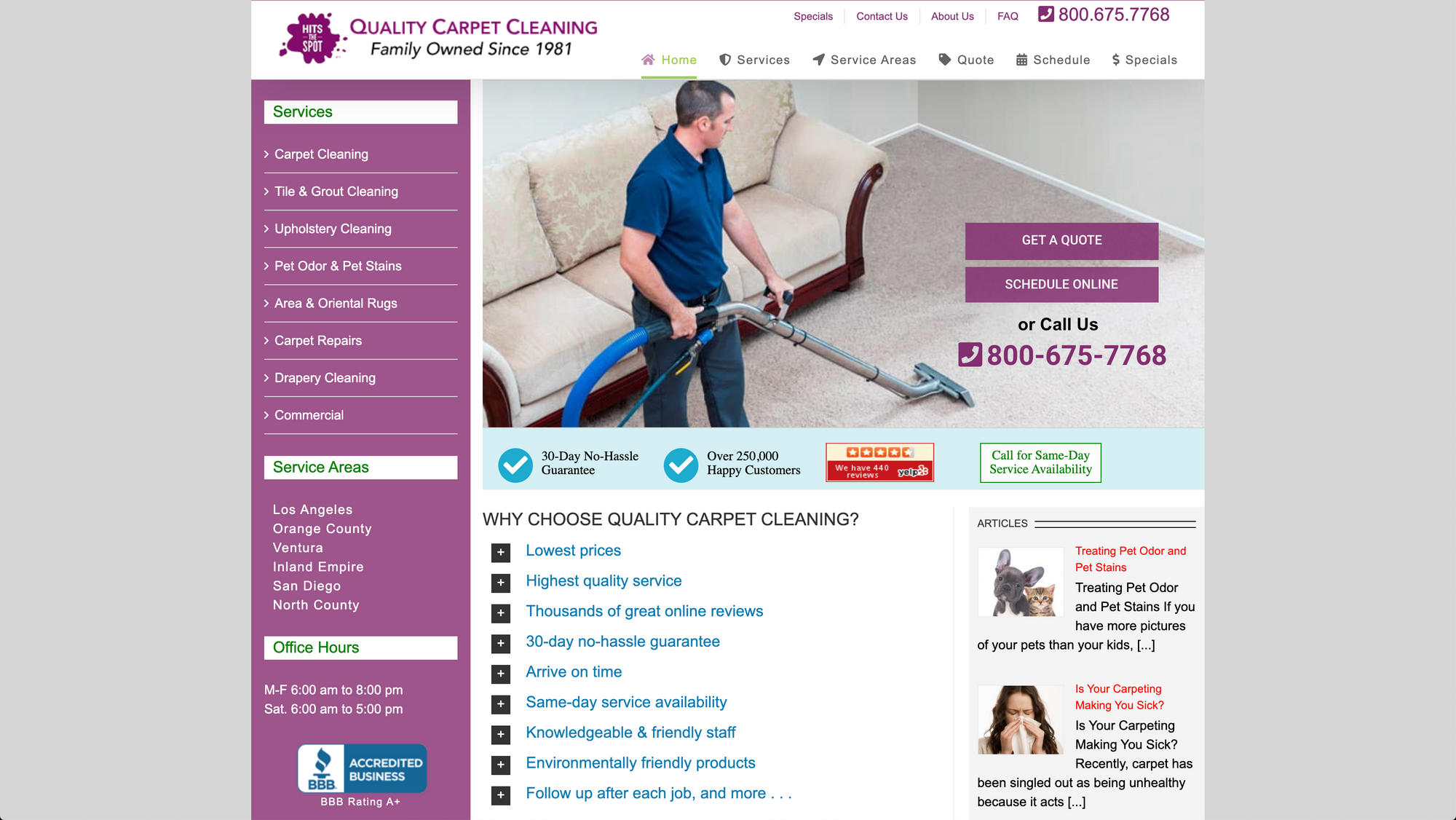 ---
Next, we have Delta Chem Dry Cleaning, a carpet, furniture, and tile cleaning service based in Los Angeles.
For over 30 years, their goal has been to give you a healthier and cleaner home. They use a unique approach to furniture cleaning that sets them apart from the rest.
So if that sounds interesting, call them at 818-718-7154 to get in touch.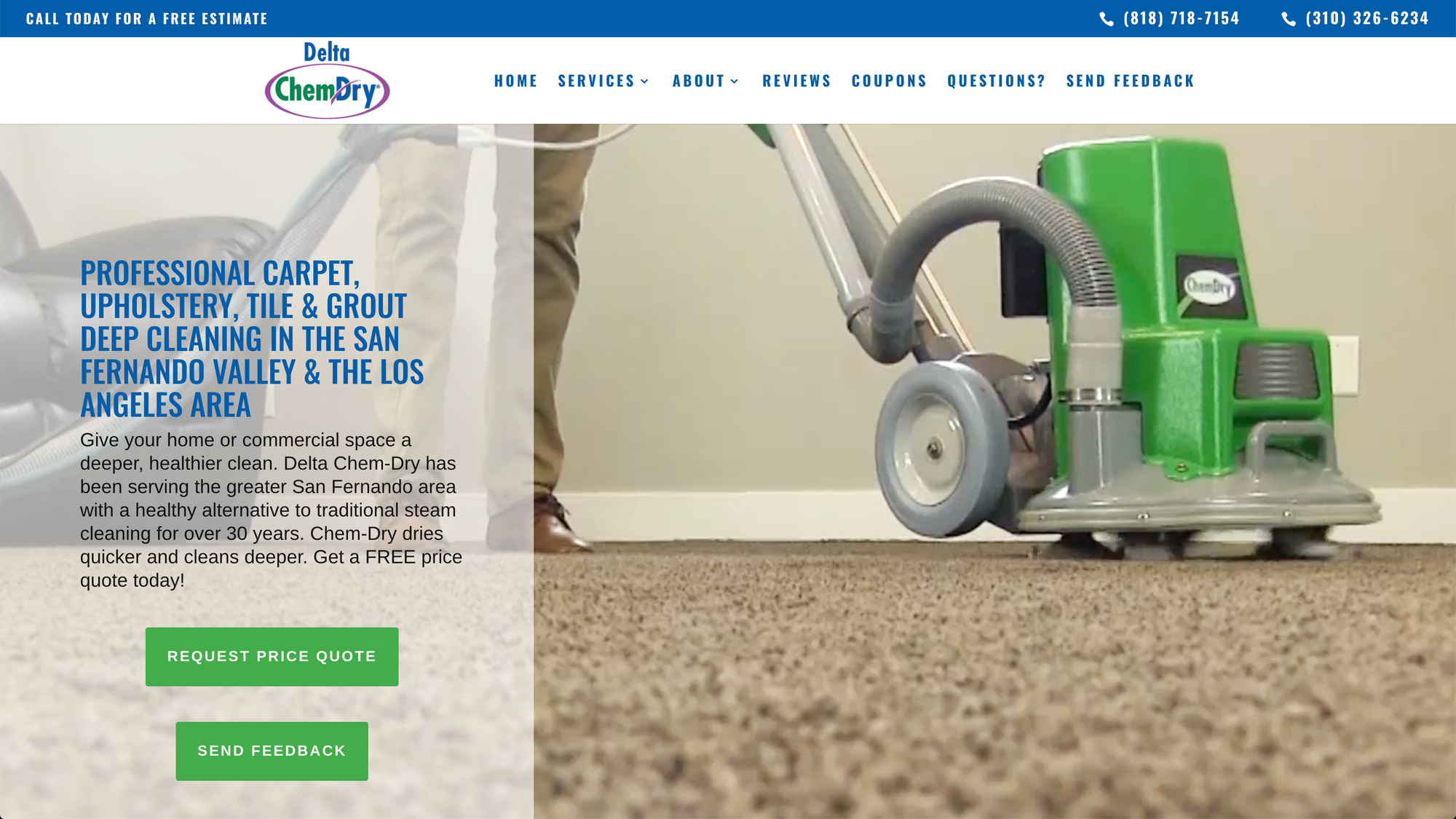 ---
Third on the list is Eco Clean Air Ducts, a carpet cleaning service that provides restoration services at affordable prices.
Their equipment is top-of-the-line and is guaranteed to provide your home with effective cleaning. They are family-owned and operated cleaning company that is ready to give you a peace of mind.
After cleaning your furniture, your air quality will improve indoors. Their services include dryer vent, carpet, rug, furniture, and mattress cleaning.
So, if that sounds interesting, call 414-369-4750 today.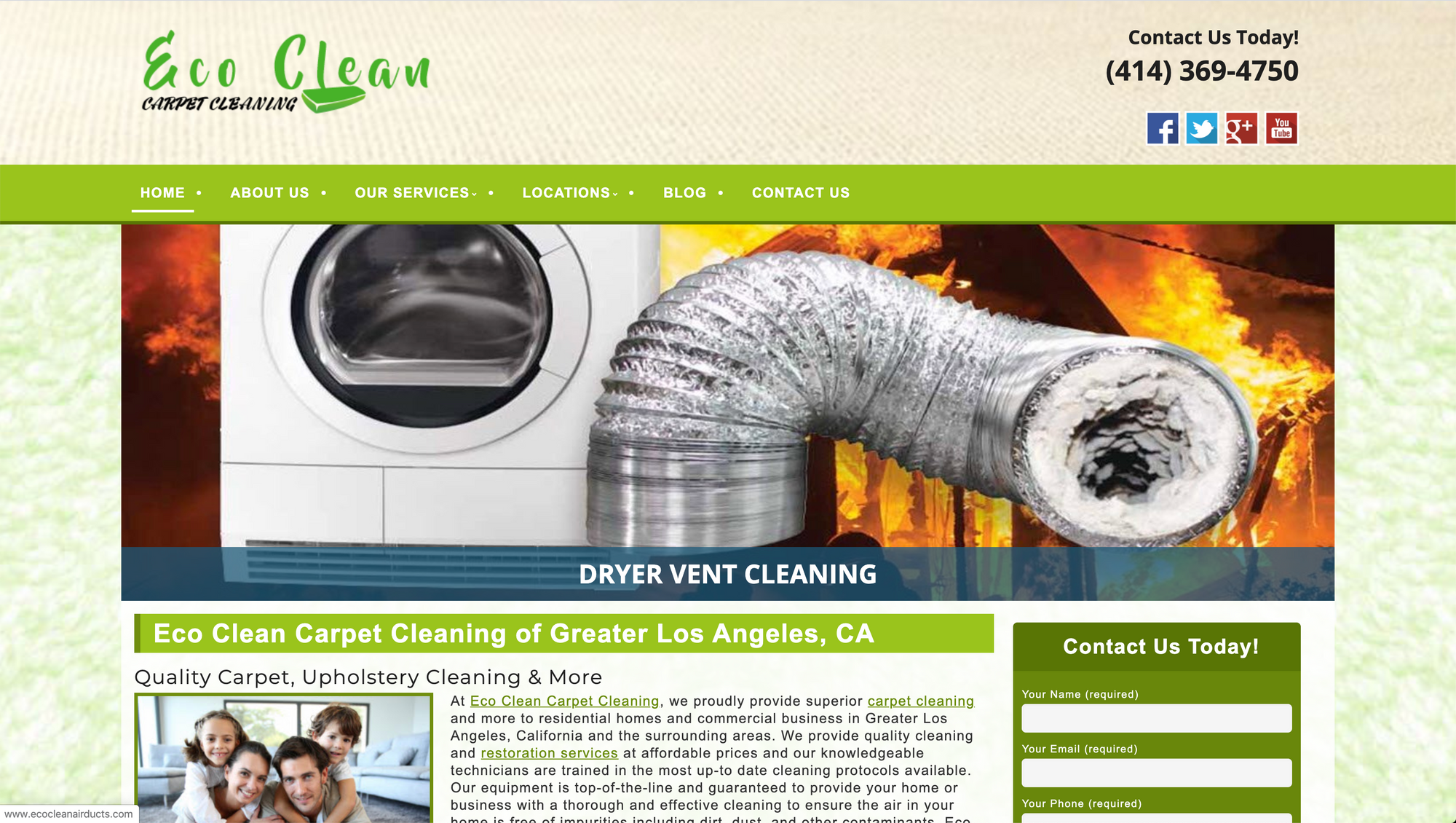 ---
Finally, we have Hens Dry La, a professional carpet cleaning service based in Los Angeles.
They offer cleanings in both private residences and public locations across four counties. Their mission is to clean and maintain carpeting with environment friendly cleaning products and equipment.
Serving thousands of customers, they offer friendly and dependable experiences to everybody. With services such as carpet, mattress, furniture, and rug cleaning, they can surely get the job done.
Their cleaning gets rid of messes from pets, smelly carpets, moldy furniture, and even leaks/water damage.
So, call 888-548-2922 to get in touch with them and learn more. You can also send them a quick email.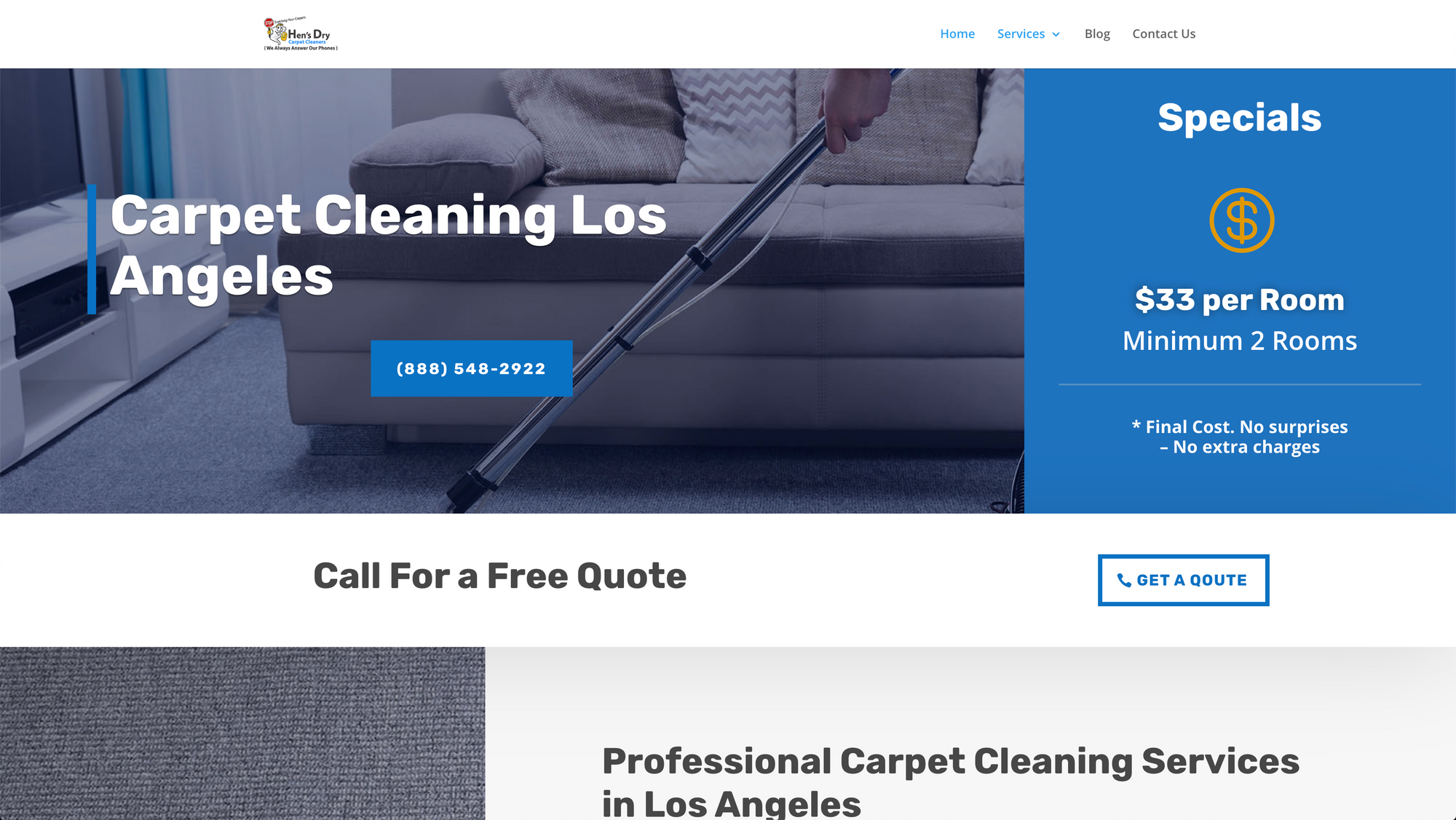 ---
Restaurant Cleaners
First on the list is CPLA Pressure Washing, a pressure washing company suitable for your residential or commercial cleaning needs.
They offer 24/7 emergency services for all concrete pressure washing needs.
Their reputation is to serve homeowners and businesses all around the area with flawless pressure cleaning solutions. Whether you have a patio, or a restaurant that needs to be clean, they can surely help.
So, give them a call today at 323-305-9167.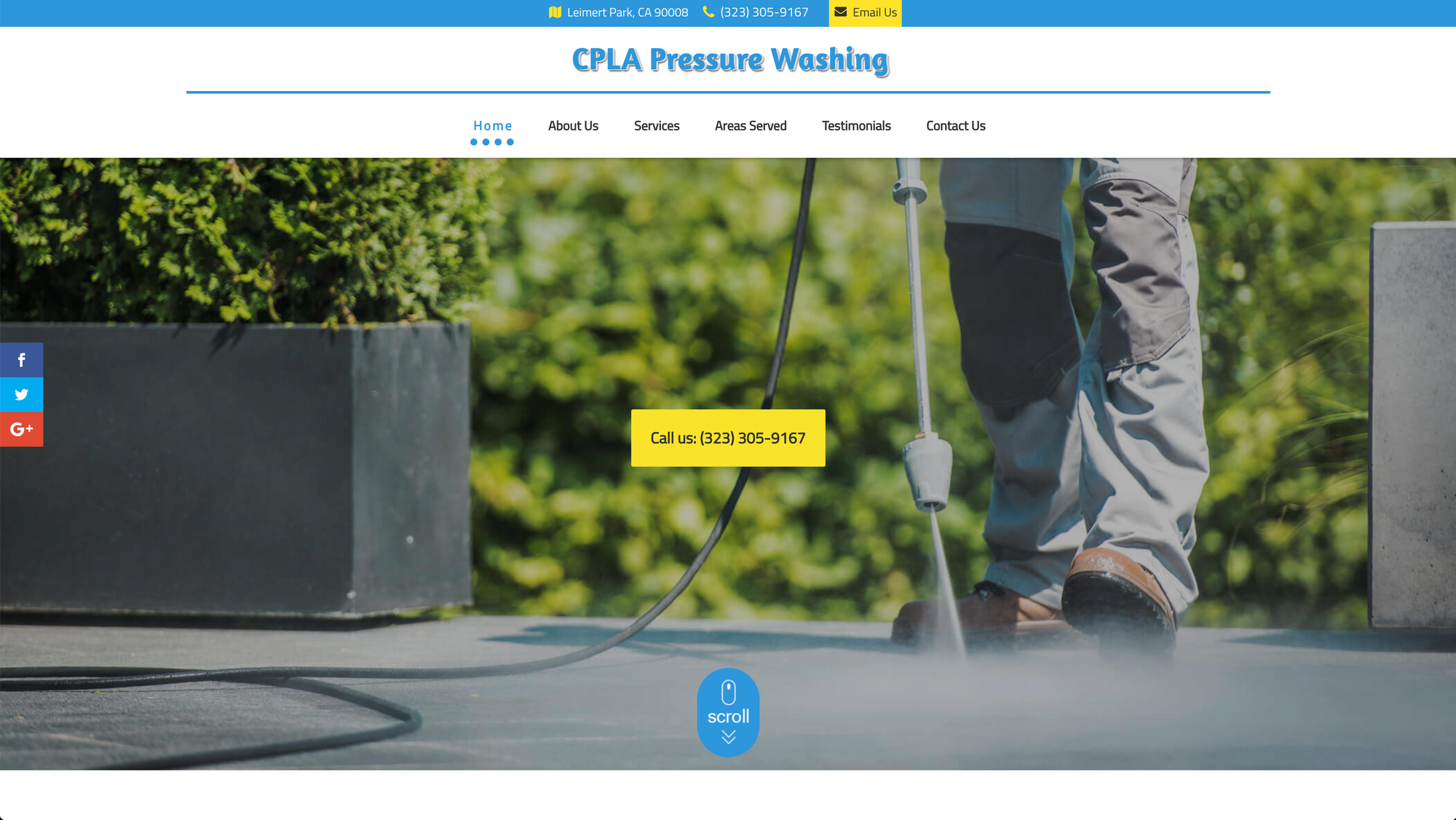 ---
Next, we have Calamus Enterprises, a kitchen cleaning company that has served over 500 restaurants every year they have been cleaning. Their services include detailed cleaning, stain removal, tile cleaning, and even residue removal.
For the past 10 years, their cleaning expertise has enabled them to serve many well-known companies and organizations.
Commercial cleaning services start from $1500 and usually take 2-4 days to deeply clean. They are dedicated to green cleaning technologies and methods.
Hygiene and sanitation are important in the food processing business. When it comes to meeting high expectations, no corners can be cut.
So, give 'em a quick call at 323-515-9552 to get started.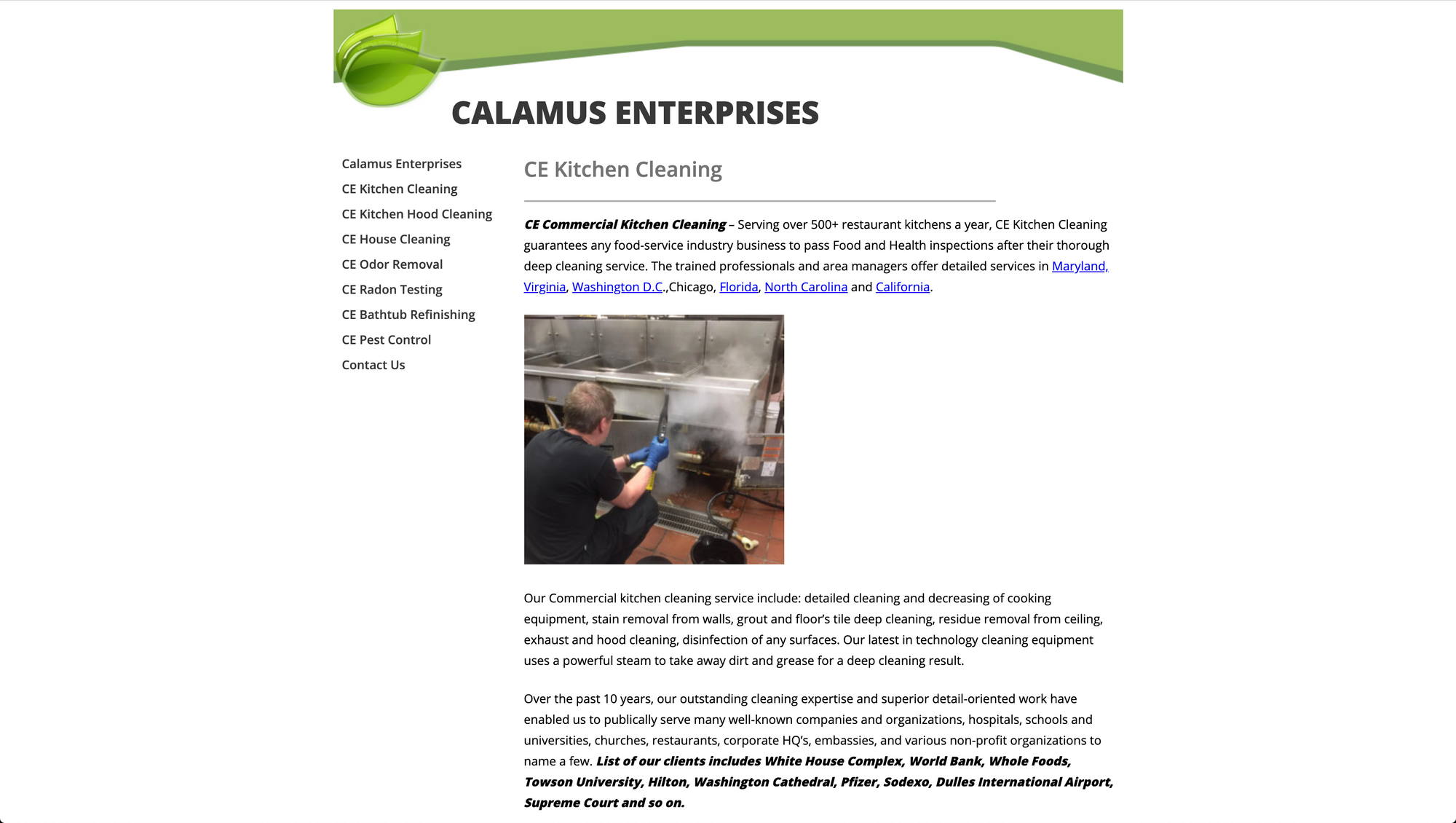 ---
Mya Cleaning Services is next on the list, and is a family-owned cleaning service agency. They serve multiple areas in Los Angeles with top-notch cleaning services.
Their services help you live smarter and cleaner. You can book a cleaner on the run with their friendly mobile app. It saves you time and only gives you the best quality cleaners.
You can also book cleaning services through their website in the "Book Now" page. So, if that sounds interesting, call or text 424-278-5828. They will gladly help you.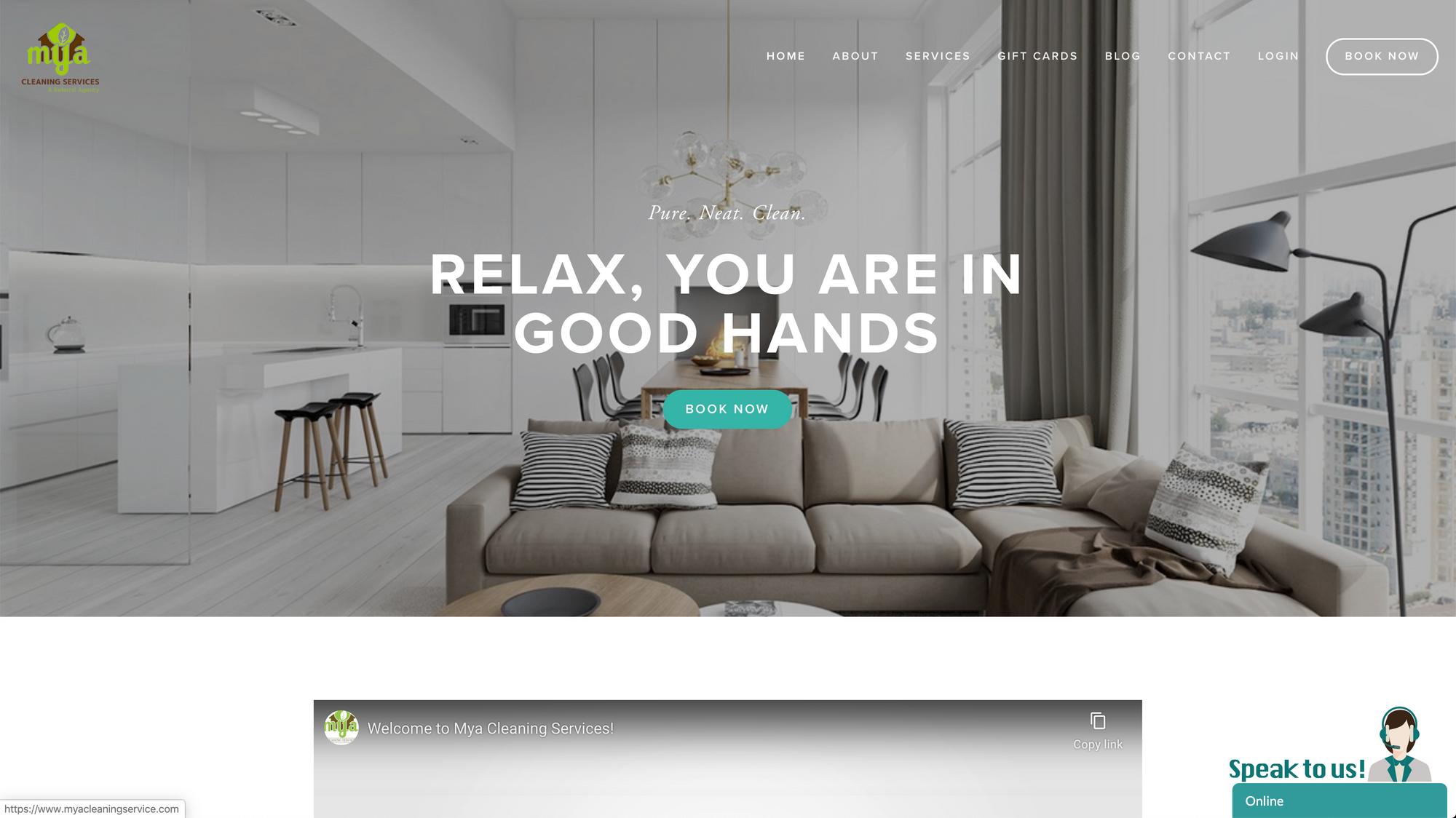 ---
The last restaurant cleaning service is G & J Cleaning Services. They provide you with home, office, and construction site cleaning. They can take on any job at any time.
All equipment is included and at no extra cost. They have 24/7 availability and give free quotes. Their affordable prices come with licensed cleaners that are insured and bonded.
With same day availability, you can be sure that your restaurant will be cleaned in no time. They value attention to detail and high quality cleaning services.
Their mission is not only to meet your expectations, but to exceed them. So, call 818-875-9889 today to get started.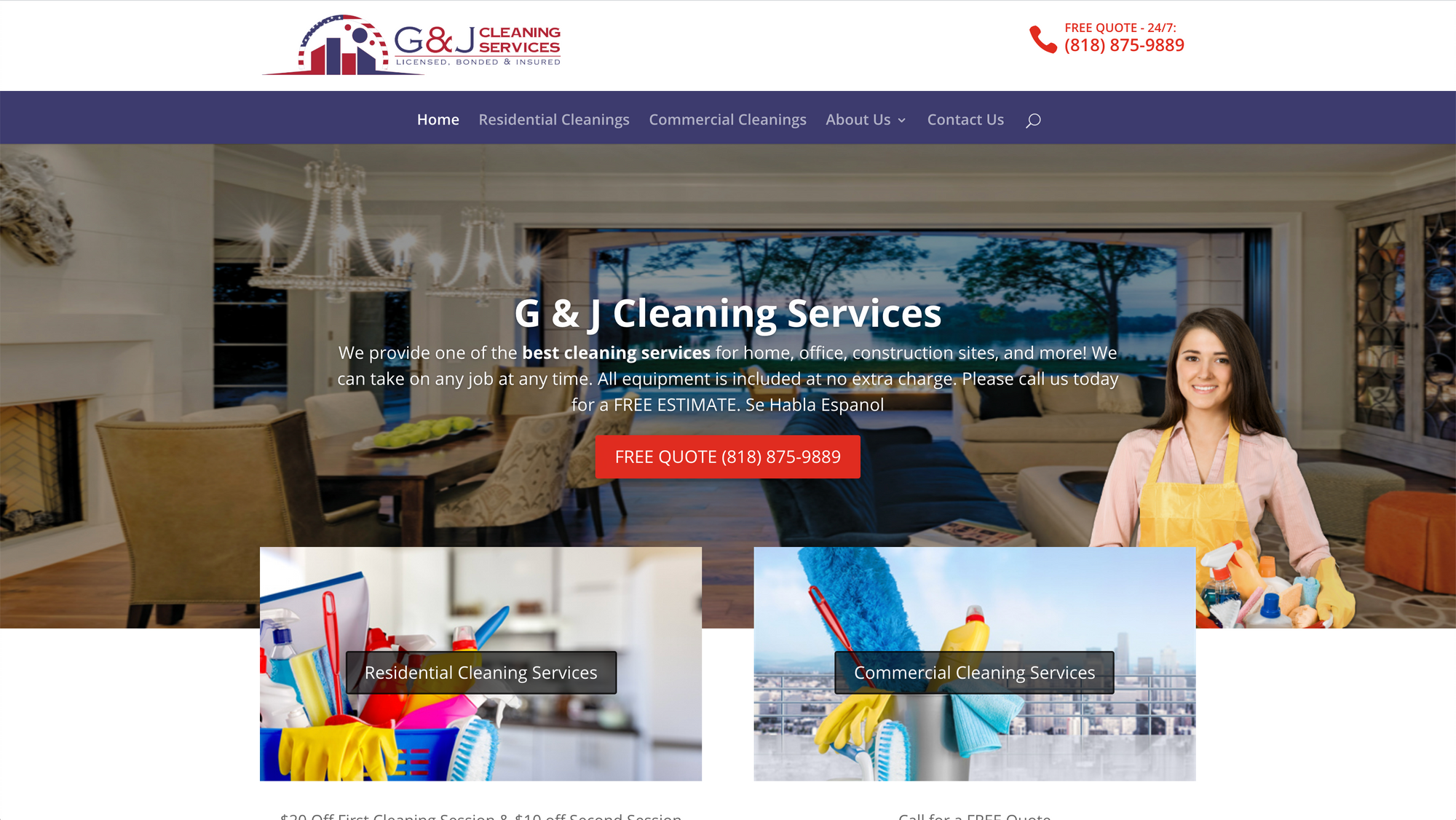 ---
Window Cleaners
First is Aero Window Cleaning, a commercial and window cleaning service based in Los Angeles. They use the latest window cleaning technology.
They provide a tailored window cleaning service for commercial locations of every size. Their main goal is to give you a peace of mind and clean windows.
So, call them today to learn more at 213-375-5663.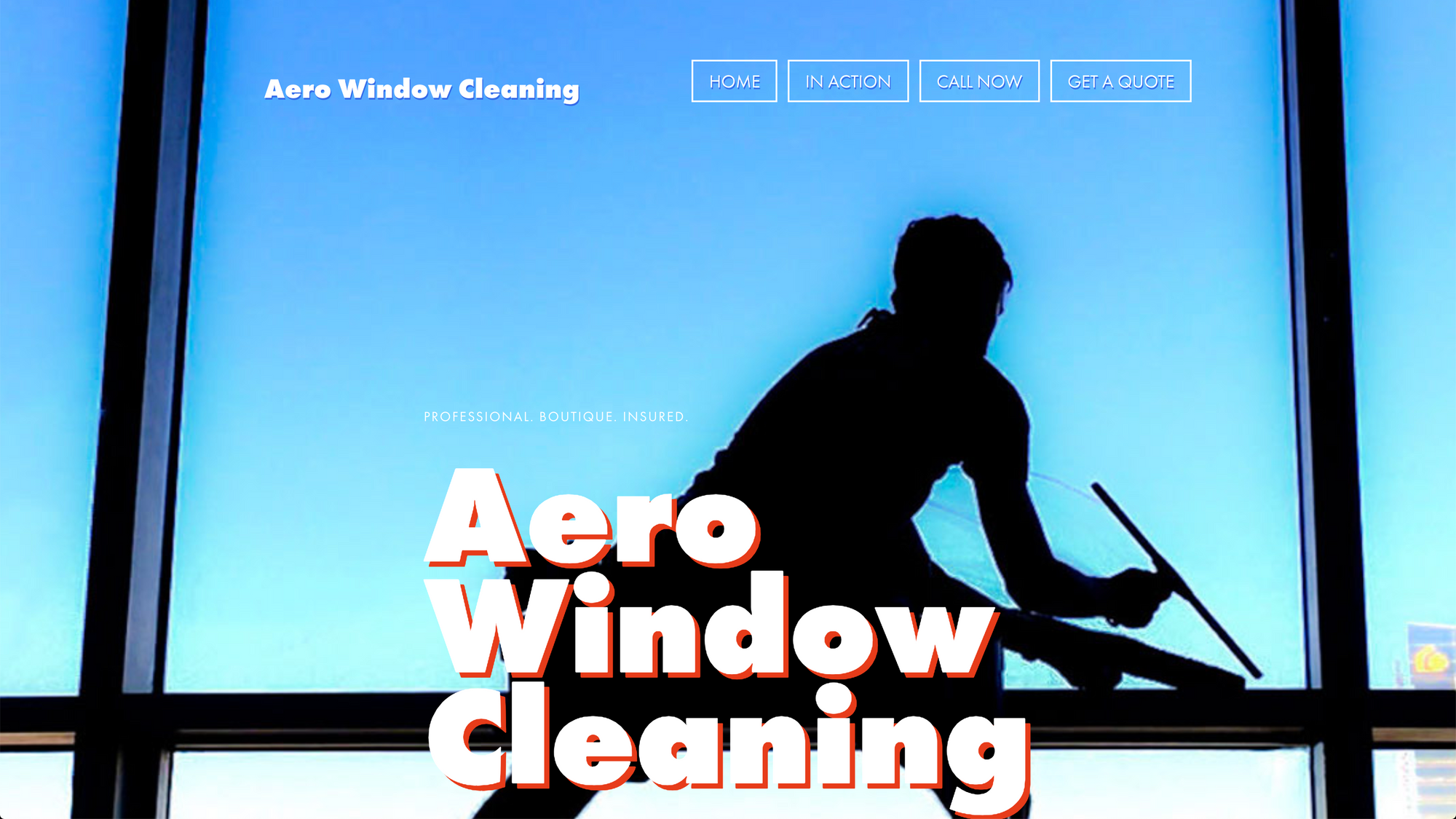 ---
Next on the list is Burbank Window Cleaning, a residential window and gutter cleaning service.
They have a very experienced team of window washers. They will clean your windows fast, efficiently, and carefully.
Their services are at a reasonable cost while being high-quality. Within a day, they come to the provided location and get to work instantly.
Being detail-oriented, they will get the job done completely. So, call 818-960-1967 or send 'em a message.
---
Third, we have Big City Window Cleaners, window cleaning specialists that love what they do. Since 1992, they have been cleaning windows all across Los Angeles.
Their goal is to make their service the go-to-choice for commercial and residential window cleaning in Los Angeles.
Everyday, they work on providing the best service possible for their customers through every step of the process. Their window cleaning brightens up your home and keeps your windows looking new.
If you want to hire them or learn more, call 323-407-9002 and they will be glad to help.
---
Last but not least, Pro Window Cleaning. They offer a variety of residential and commercial window cleaning services. Since 2008, they have been providing professional cleaning services through Southern California.
Their clients work with the same cleaners each time. This allows them to get to know and get comfortable with the service.
Being qualified to work with large corporate companies, they are very comfortable in small homes. They value treating all clients with the same respect and professionalism.
So, to find out more or get started, call them at 562-646-9201 and they'll gladly help.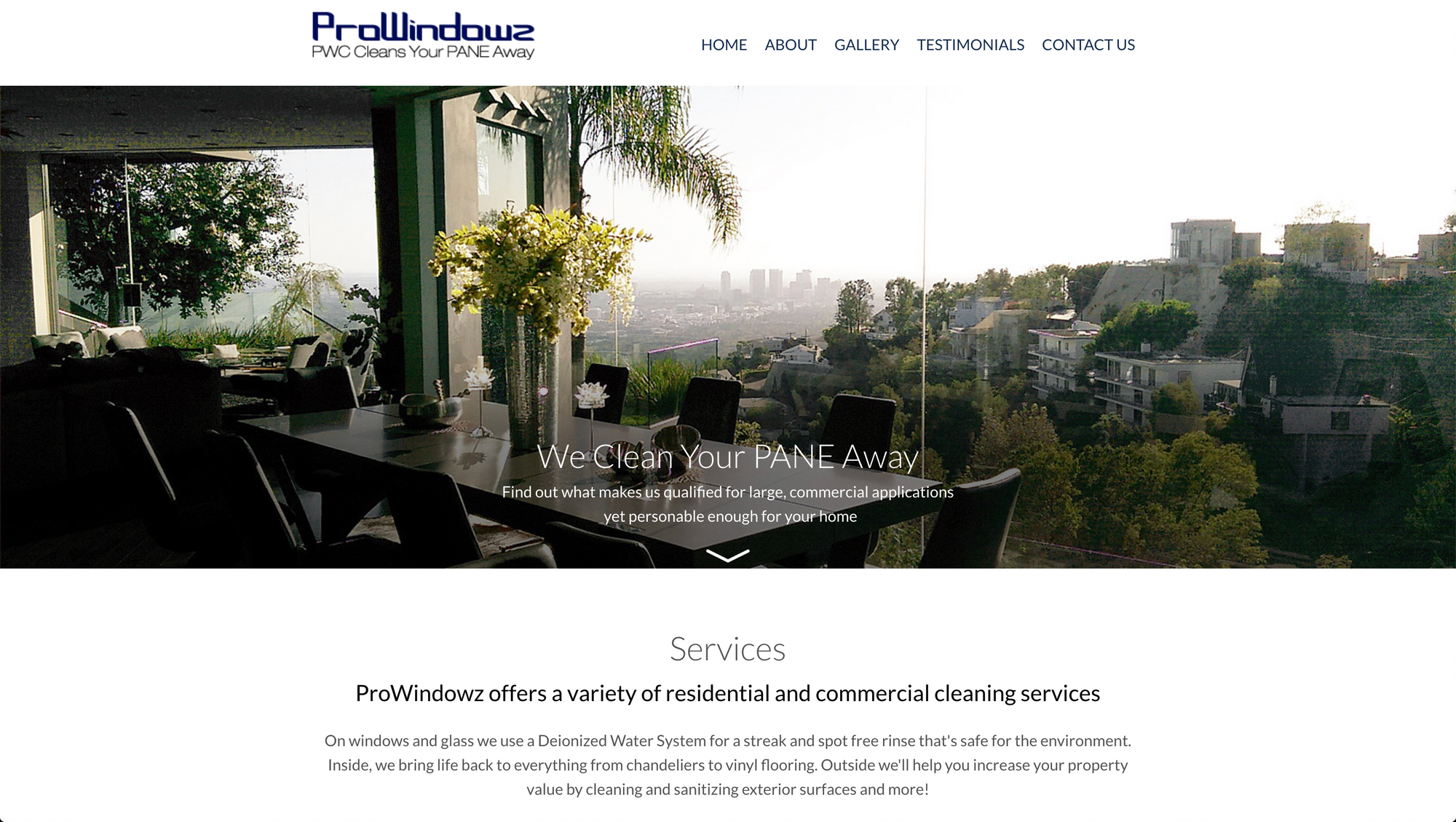 ---
Conclusion
So, who will you hire? Hint: hire them with Onedesk, an online platform that lets you easily hire the best commercial cleaners near you.
Share this article with anyone you think needs some help with cleaning.